Renamed Dean Dorton Healthcare Solutions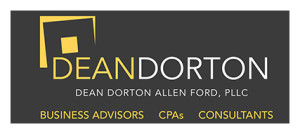 LOUISVILLE, Ky. (April 10, 2017) — Dean Dorton has acquired Metro Medical Solutions, LLC, a long-standing physician billing and credentialing company located in Louisville. The new physician billing and credentialing services will be combined with Dean Dorton's existing healthcare consulting practice and, branded as Dean Dorton Healthcare Solutions. The deal was effective April 1.
Dean Dorton Healthcare Solutions includes a team of more than 20 experts who specialize specifically in healthcare accounting and financial outsourcing, medical billing and credentialing, revenue cycle management, compliance and risk management, technology, human resources, and advisory services.
"The addition of Metro Medical Solutions and their team helps us to better serve our growing healthcare practice," said David Bundy, president and CEO of Dean Dorton. "We are enthusiastic about the high level of service and expertise Metro Medical Solutions has provided its notable client base and the opportunity to expand services to our current clients, which includes many physician practices."