Hilliard Lyons announced Monday that Thomas B. Kessinger III, a veteran Financial Consultant in its Lexington office, has been named president of the firm and will also join its board of directors.
Kessinger moves into the role previously held by James R. Allen, who remains CEO and will become the Chairman of Hilliard Lyons. Hilliard Lyons is a leading wealth management firm with more than 70 offices in 12 Midwestern and southern states.
"Our board wants to ensure strong, seamless leadership during a time when the wealth management industry has been undergoing significant change," Allen said. "Tom is an insider who fully understands Hilliard Lyons' legacy and unique culture. Tom has proven himself at every stage of his professional development – and, after a short transition, will be prepared to lead this organization into the future. He will have my full support as he transitions to this new role."
"I'm deeply honored to be named President," Kessinger said. "I have spent my whole career as part of the Hilliard Lyons family, and I am eager to help lead the firm more directly, even as our industry faces regulatory and strategic challenges. We will continue to support our Financial Consultants fully as they help clients build, manage, protect, and transition their wealth."
Kessinger, 47, is from Lexington, Ky., where he graduated from Tates Creek High School in 1989. After graduating with a BS in accounting in 1993 from the University of Kentucky, he joined his grandfather at Hilliard Lyons as a Financial Consultant. During the next 15 years (until his grandfather retired), Kessinger grew an existing book of business from $80 million to over $350 million in assets.
Today, Kessinger leads the Kessinger-Lee Financial Group, a six-person team in the firm's Lexington-Beaumont office that manages assets exceeding $440 million. The team brings together the firm's unique resources of portfolio management, trust services, financial planning, and risk management to provide comprehensive wealth management to high-net-worth clients. As Kessinger transitions fully into his new role, his team members in Lexington will assume responsibility for serving his clients.
Kessinger graduated from the Chartered Wealth Advisor program in 2004, from the Securities Industry Institute at Wharton Business School in 2006, the Preferred Portfolio Management Course in 2014, and the Wealth Planning Essentials program at Wharton Business School in 2016.
Kessinger was named as an On Wall Street Top 40 under 40 Advisor in 2007 and 2008. He was named Vice President in 1997, First Vice President in 1999, and Senior Vice President in 2000. Hilliard Lyons recognized him as a President's Club-level producer from 2000 through 2005 and as a CEO Council-level producer since 2006.
Kessinger's community involvement has included serving on numerous boards, including those of Worldwide Hearts & Hands, Lexington Philharmonic, and Child Development Center of the Bluegrass, where he served as board chair. Kessinger was also the Campaign Chairman of LexArts and Dynamic Doors. Kessinger is married and has three children.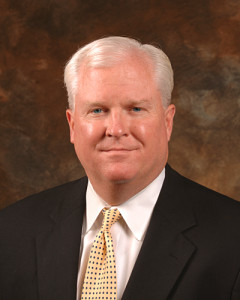 James Allen has devoted his entire working career to Hilliard Lyons after joining the firm in 1981. After being named President of Hilliard Lyons in 2003, Allen was elected Chairman and CEO of the company effective January 1, 2004.
Allen is active in the financial services industry and with the Securities Industry and Financial Markets Association, where he currently serves on the board of directors and chairs the Regional Firms Committee.
Allen is involved civically in Louisville, where he is the current Board Chairman of the Jefferson County Public Education Foundation, former Chairman of the Fund for the Arts Board of Directors and past Chairman of the Louisville Downtown Development Corporation Board of Directors. He chaired the 2016 Metro United Way Campaign for Greater Louisville.
He also serves on the Advisory Board for the University of Louisville School of Business, the Board of Trustees of Bellarmine University, and the Dean's Advisory Council for the Fisher College of Business at the Ohio State University.
Allen was inducted into the Junior Achievement Kentuckiana Business Hall of Fame in 2015. He received the 2013 Joseph W. Kelly Award, presented annually by the Kentucky Board of Education for support in promoting school improvement. In 2009, he was awarded the YMCA Spirit of Louisville Award, and in 2008, he was named the Business First Business Leader of the Year (large-company category).
Allen holds a bachelor's degree in economics from DePauw University and an MBA in finance from the Ohio State University. He is also a Chartered Financial Analyst. Allen is married with one daughter.