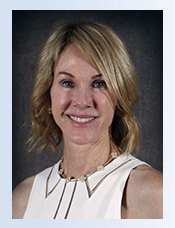 (June 14, 2017) —President Trump on Wednesday announced his intent to nominate the following individual to a key position in his administration:
• Kelly Knight Craft of Kentucky to be Ambassador Extraordinary and Plenipotentiary of the United States of America to Canada. Ms. Kelly Craft heads Kelly G. Knight LLC, a business advisory firm based in Lexington. She also currently serves on the University of Kentucky Board of Trustees.
In 2007, Craft was appointed by President George W. Bush to serve as a United States Delegate to the United Nations.
Ms. Craft has served in key roles for major organizations, including on the board of directors of the Salvation Army and the Center for Rural Development, a nonprofit dedicated to economic progress in rural Kentucky. She is a co-founder of the Craft Academy for Science and Mathematics at Morehead State University.
She earned a B.A. from the University of Kentucky.
U.S. Senate Majority Leader Mitch McConnell (R-Ky.) released the following statement today regarding President Trump's intent to nominate Craft:
"President Trump made an impressive choice in announcing his intention to select Kelly Knight Craft to be the United States Ambassador to Canada. A native of Glasgow, Kentucky, Kelly has a proud record of service to both the state and our country. She has been an exceptional advocate for our national interests as a member of the U.S. delegation to the United Nations, and I am confident that she will do the same as Ambassador. I look forward to the Senate's consideration and confirmation of this exceptional nominee."