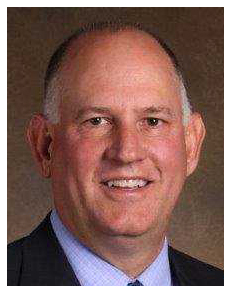 Includes head of Lending
DANVILLE, Ky. (July 7, 2017) — Farmers National Bank on Thursday announced the promotion of Rusty Clark to head of Lending and Kevin Arnold to senior vice president, senior lender.
Clark, who had been senior vice president, has worked in the banking industry in leadership roles for more than 20 years throughout Central Kentucky and Western Kentucky.
He is a graduate of Eastern Kentucky University and serves as a member of the school's Athletics Campaign Committee.
Clark also has served as a board member of the Ephraim McDowell Health Foundation, the Owsley House Foundation and the Western Kentucky Fellowship of Christian Athletes.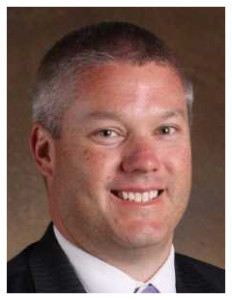 Arnold joined Farmers National Bank in 2002 and has worked in commercial lending since 2007.
He is a graduate of the Kentucky Bankers Association General School of Banking and the Graduate School of Banking at Louisiana State University. He is a current board member and past president of the Danville Kiwanis and Treasurer of Danville Football Booster Club.
Farmers National Bank, a community owned bank since 1879, has banking facilities in Danville, Burgin, Harrodsburg, Junction City, Lancaster, Perryville and Stanford.