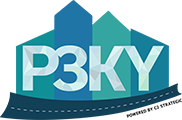 LOUISVILLE, Ky. (Sept. 8, 2017) – Two major law firms, a leading highway construction company, the state's largest water utility, one of the region's largest accounting and advisory firms as well as a regional business leadership organization have joined the P3 Kentucky Roundtable, a group of thought leaders working to help build much-needed public infrastructure across Kentucky through private investment and financing.
Kentucky's new public-private partnership law, one of the nation's most comprehensive, gives state government, cities, counties, water and sewer districts and other taxing districts a powerful new tool to make long-delayed investments in public infrastructure. Downtown development projects, roads and bridges, park improvements and sports complexes are just a few examples of projects under consideration.
The newest members of the P3 Kentucky Roundtable include:
• Frost Brown Todd LLC – a law firm with more than 500 attorneys in eight states. The firm leverages technical, industry and legal knowledge and hands-on experience to serve a diverse client base, from global multinationals to small, entrepreneurial companies.
• Greater Louisville Inc. – the Metro Chamber of Commerce is the voice of Greater Louisville's business community. It leads economic and global outreach strategies focused on business attraction; nurtures the entrepreneurial eco-system; and champions the development of the community's talent base.
• Jackson Kelly PLLC – a law firm with more than 175 attorneys in six states and the District of Columbia. The firm serves a variety of corporate and public clients and enjoys a national reputation in areas such as business, litigation, government contracts, tax and permitting.
• Louisville Water Company Inc. – a municipal corporation that provides water to nearly one out of four Kentuckians, more than 1 million residential and business customers in 10 counties.
• MCM CPAs & Advisors – a regional accounting and advisory firm with more than 350 employees at offices in Indiana, Kentucky and Ohio. MCM offers expertise in audit and assurance services, tax planning, business valuation, litigation support, fraud examination, business start‐up and consulting.
• Scotty's Contracting and Stone LLC – the state's largest heavy highway contractor and a leading builder of highways, airport runways, racetracks and driveways. The company has more than 400 employees at its offices, asphalt plants and quarries in Kentucky.
The P3 Kentucky Roundtable is part of P3 Kentucky, a communications hub that connects more than 4,000 leaders from local and state governments, business and economic development through a weekly newsletter, social media and website.
The P3 Roundtable has now grown to 15 members in just a few months, evidence of the growing interest in the state's newly expanded financing laws.
The founding members of the P3 Kentucky Roundtable are: C2 Strategic Communications, the Kentucky Chamber of Commerce, the Kentucky Association of Counties, the Kentucky League of Cities, Kentuckians for Better Transportation, the Kentucky Magistrates and Commissioners Association, Associated General Contractors of Kentucky, the Kentucky Association for Economic Development and the American Council of Engineering Companies of Kentucky.
"Infrastructure is key to quality of life, economic growth and job creation," said Ed Green, editor of P3 Kentucky. "Increasingly, top leaders in communities across the Commonwealth are exploring new ways to build projects and prosperity. We are excited to have so many leading voices joining the discussion about how we can improve our state."
"Frost Brown Todd is honored and excited to be a part of P3 Kentucky," said John R. Crockett III, chairman of Frost Brown Todd LLC. "Public-private partnerships are increasingly important for financing and developing large-scale projects, and our team of attorneys has been involved in creating solutions for many major transformative developments including the Ohio River Bridges, the Brent Spence Bridge, and The Banks Project. We look forward to creating innovative and thoughtful ways to expand P3 in Kentucky to further solidify the Commonwealth as a leader in the P3 arena."
"Jackson Kelly has seen the power of P3 first-hand," said Jay Ingle, an attorney in the firm's Lexington office. "A number of our projects in West Virginia and other states have used the P3 model successfully, and we were excited when Kentucky recently added this powerful tool to its toolbox. We know P3s have the power to transform communities, and we are already seeing it happen. In addition to taking a leadership role in P3 Kentucky, our firm is helping communities like Madison County, Ky., solve decades-old challenges using the P3 model."
"Louisville Water is excited about supporting P3 Kentucky," said Kelley Dearing-Smith, vice president of communications and marketing for Louisville Water Co. "We have a long history of partnering with public agencies to deliver high quality, reliable water service and recognize that public-private partnerships can be a feasible alternative for constructing vital infrastructure projects."
"We have firsthand knowledge of Kentucky's transportation challenges as well as the importance of public-private partnerships," said Greg Wilson, co-construction leader of MCM CPAs & Advisors. "We are enthusiastic about P3 Kentucky and the solutions it can bring to the table in addition to the opportunity to participate in a group that will bring Kentucky value and resolutions."
"Just as private businesses must adapt to ever-changing environments, the way we fund Kentucky's transportation infrastructure must adapt to a new paradigm – economic and population growth is quickly outpacing our infrastructure's capacity," said Rod England, CFO of Scotty's Contracting & Stone. "Traditional funding and delivery methods used in transportation no longer generate sufficient resources to keep up with demand and we must look for additional methods to more efficiently utilize the resources we have. Public private partnerships can be an important additional financing method for transportation projects. P3s will allow business-driven ideas to be introduced as potential solutions to today's transportation problems that will result in projects being delivered faster and more economically."
About P3 Kentucky
P3 Kentucky, powered by C2 Strategic Communications, helps leaders and professionals better understand public-private partnerships and determine whether it's the right financing tool for their priority projects. It's a digital community for advocates, resource providers and community leaders.
To learn more about P3 Kentucky and how to join the discussion, visit www.P3KY.com.