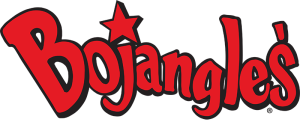 CHARLOTTE, N.C.–(BUSINESS WIRE)–Bojangles', Inc. (NASDAQ: BOJA), the legendary, fast-growing restaurant operator and franchisor famous for its Southern-inspired recipes, is seeking experienced, motivated multi-unit franchise owners to spearhead the brand's growth in Cincinnati, Oh.; Louisville, Ky. and Evansville, In.
"One of the most attractive attributes of Bojangles' for potential franchisees is the way our brand resonates with fans across the country," said Randy Icard, Bojangles' vice president of franchise development. "We look forward to sharing the Bojangles' experience with potential franchisees who fit our culture and desire to bring our freshly-made food and wonderful customer experience into these exciting markets."
While Cincinnati and Evansville will be new markets for Bojangles', the Louisville area has an emerging presence, with three company-operated restaurants anticipated to open by early next year. Bojangles' has also recently announced development agreements with multiple new and existing franchise groups in Florida, Virginia, Georgia, and Mississippi.
Since 1977, Bojangles' has developed a passionate base of fans who enjoy the company's delicious all-day breakfast, a wide variety of flavorful lunch and dinner meals as well as tailgate-friendly offerings. Bojangles' robust, Cajun-inspired menu includes fresh, never frozen, hand-breaded chicken; buttermilk biscuits freshly made every 20 minutes; salads; sandwiches; flavorful fixin's like green beans, Cajun Pintos® and Dirty Rice®, and Legendary Iced Tea®, steeped the old-fashioned way.
The brand has also developed a dynamic new restaurant design, which brings modern ambiance to complement its high-quality food and restaurant hospitality. This year, Bojangles' has opened several locations featuring this new design. Learn more about the new design here.
For more information about franchising at Bojangles', visit Bojangles.com/Franchising. Follow Bojangles' on Twitter and Instagram.