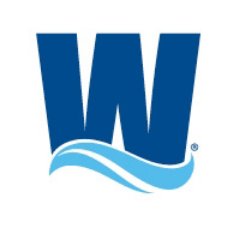 LOUISVILLE, Ky. (Jan. 3, 2018) — As water temperatures drop, reports of water main breaks continue to flow into Louisville Water Company. Crews repaired 17 main breaks yesterday and are working on eight breaks today.
While the current workload is already more than an average day – Louisville Water typically works two to three breaks over the course of one day – the crews are managing the activity and working quickly to restore affected services. Since Monday, there have been 29 repaired water main breaks.
It's not uncommon to see a rise in water main breaks during extreme cold weather. As the water temperature dips below 39 degrees (it is currently 34.3 degrees), the water inside the pipe expands and causes an increase in pressure within the pipe. When the pressure gets too high, the pipe ruptures.
Additional crew members are focused on other events caused by frigid temperatures, such as investigating customer complaints of no water, ensuring fire hydrants are in working order and salting roads around main breaks.
Today, there have been 84 reports of no water. A crew member visits each home or business to inspect our mains and meters but majority of the time must deliver the bad news that the lines or pipes are frozen on the customer's side.
Louisville Water has seven one- or two-man crews focused on servicing and maintaining our 24,000 hydrants and one two-person crew tasked with replacing hydrants. During the winter, to ensure all hydrants are functioning properly, the three one-man crews focus solely on approximately 1,850 hydrants that we know hold water. These hydrants need to be "winterized" throughout the season to ensure that water doesn't freeze inside them and prevent proper use of the hydrant during an emergency. The process of winterizing includes pumping out any standing water and adding a gallon of food-grade antifreeze. This ensures water flows from the hydrant.
A rise in temperatures is not forecasted until Sunday so the spike in main breaks and frozen water pipes is expected to continue. Louisville Water offers the below tips to minimize the risk and damage from frozen service lines:
• Locate the water shut-off valve. This is the valve that controls the flow of water into the house. It's usually located near the hot water heater, in the basement, or in a utility closet. Turning off the water in the event of a burst pipe can minimize the damage. Once you locate the valve, tag it with a waterproof hanger or a ribbon. Louisville Water has free tags for customers at its corporate office.
• Open cabinets under sinks to allow heat to enter
• Cover the vents to crawl spaces
• Insulate the water lines in the house if they are in unheated basements or crawl spaces
• Keep a small, continuous stream of water running from the cold-water faucet (the size of the water stream should be about the size of a pencil)