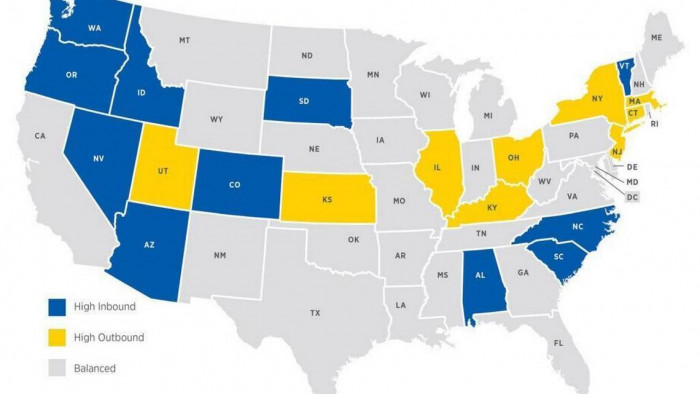 A new study says more people left Kentucky in 2017 than moved in, according to a story on the Lexington Herald-Leader's website Kentucky.com.
That migration pattern caused the state to rank eighth on United Van Lines' annual "Most Moved From States" list.
In 2017, more residents moved out of Kentucky than into the Bluegrass State: 56 percent of the moves were outbound, the moving company said.
Of those moving out of Kentucky, nearly 55 percent cited a job as the reason for moving elsewhere, the study said. Proximity to family was the reason for nearly 24 percent of the moves out of Kentucky. Across all regions, nearly one in five of those who moved in 2017 moved to be closer to family. For more on this story, please go to Kentucky.com.