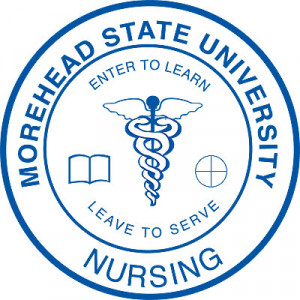 MOREHEAD, Ky. (Jan. 4, 2018) – Morehead State University's Department of Nursing recently received national recognition for its online programs.
MSU's online programs, including the BSN-to-RN and MSN-Family Nurse Practitioner (FNP) programs, were included on Nursejournal.org's list of the best nursing schools online. Nursejournal.org is a social community for nurses and health care professionals that offers tools to help them find educational resources, career resources, salary data and more.
According to Nursejournal.org's senior editor, Carly Pierce, the list is compiled to help potential students find information about online nursing programs, as well as recognizing quality programs. Schools are judged based on quality, affordability, convenience and value.
"I am pleased to learn Morehead State ranks 44th of more than 500 schools evaluated for their online education programs," said Dr. Lynn Parsons, Department of Nursing chair.
Morehead State offers associate, bachelor's and master's degrees in nursing, and the Department of Nursing has maintained a 100 percent job placement rate for graduates for a number of years.
The complete list of Nursejournal.org's rankings can be viewed at https://nursejournal.org/articles/americas-best-nursing-schools/#online.
For more information about MSU's nursing programs, visit www.moreheadstate.edu/nursing.