LEXINGTON, Ky. (Feb. 5, 2018) — Omni Architects has announced that Jody Boelhauf and Chad Gallas have become company shareholders.
Both are recognized for their contributions within the firm, and their disciplined service to their clients and colleagues. Omni Architects received Commerce Lexington's 2017 Legacy Award and Small Business of the Year Award. The announcement of new shareholders supports Omni Architects' commitment to longevity, relevance, and excellence within the architectural industry.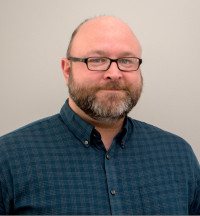 Jody Boelhauf, AIA, LEED AP – Senior Associate 
Boelhauf is a registered architect with over 17 years of experience. He is a member of Omni's management team and has led many of the firm's complex projects.Boelhauf's broad range of experience enables him to deliver the best possible solutions for highly technical environments such as the New Science Center at Eastern Kentucky University, the commonwealth's Emergency Operations Center in Frankfort, and the Science Education Building on Bluegrass Community & Technical College's Newtown campus, which is currently nearing completion.
Boelhauf holds a master's of architecture degree from Tulane University, and is a LEED-accredited professional. Boelhauf advocates for the architectural profession through his involvement in the AIA East Kentucky Chapter, where he has served on the executive committee as secretary and, currently, as president-elect.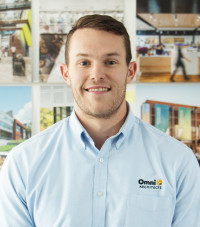 Chad Gallas, AIA, LEED AP BD+C – Senior Associate
Gallas has been involved in a wide spectrum of Omni Architects' commercial, civic, and higher education projects since joining the firm in 2011. Gallas focuses on delivering design solutions that provide the users with a functional, sustainable environment that facilitates their organizational mission. He has served as the project architect or project manager on a number of projects including Phase 2 of EKU's New Science Building, the Council of State Governments Headquarters Renovation in Lexington, and he is currently working on a new Advanced Manufacturing & Information Technology Center for Jefferson Community & Technical College in Louisville.
Gallas contributes to the profession through his role as an instructor for an upper level digital media course at the University of Kentucky College of Design, where he received his bachelor's and master's degrees.