By Chris Cathers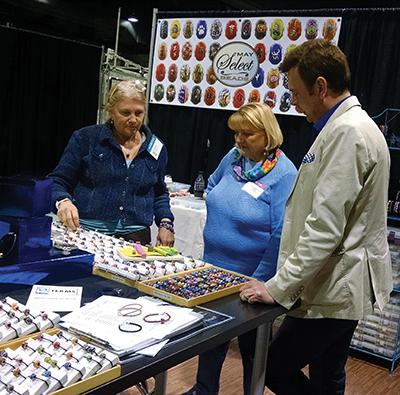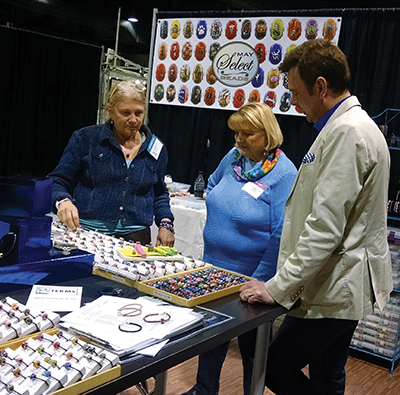 The Kentucky Crafted Market may be changing venues back to Louisville after six years in Lexington, but one thing remains constant: the event's commitment to open up wholesale markets for Kentucky's best makers of art and craft.
The three-day show, March 2-4 at the Kentucky Exposition Center, features a trade-only day on March 2 in which registered buyers – retail businesses, corporate gift buyers, architects, interior designers and others who purchase art commercially – use to meet Kentucky Crafted artists and place orders with them.
One of The Market's perennial buyers for the trade day is the Kentucky Artisan Center at Berea. Chris Cathers, Kentucky Arts Council interim executive director, recently had a conversation with Todd Finley, the Artisan Center's executive director, about the key role The Market's trade day plays in the Artisan Center's buying strategy, and the benefits trade day holds for other retail businesses.
Chris Cathers: How long has the Artisan Center been a wholesale customer at The Kentucky Crafted Market?
Todd Finley: The Kentucky Artisan Center opened in July of 2003, and the Center buyers had earlier attended The Market to make wholesale purchases.
CC: How many Kentucky Crafted artists are represented in your inventory at the Kentucky Artisan Center? About what percentage of your inventory do the Kentucky Crafted artists represent?
TF: We have around 300 Kentucky Crafted artists that represent about 40 percent of our family of artisans. The Center represents more than 800 artists in total. Three times a year we hold our own artisan review and, of course, a percentage of those new artists that are added are juried Kentucky Crafted artists.
CC: Why is it advantageous for you to do your wholesale buying on The Market's designated trade day?
TF: We take a great deal of staff in order to see all the artists. Sadly, we do run out of time at some point and might inadvertently miss someone. We enjoy the one-on-one relationships we have with artists at The Market and feel like we make better selections when it's restricted to trade day and there is less distraction. We always enjoy picking out new things our artists are producing and that helps us to ensure that our customer is always seeing new products.
CC: Are there other types of buyers you feel could benefit from attending trade day, such as realtors, homebuilders, distilleries, etc.?
TF: Distilleries definitely would benefit from attending trade day. In fact, I do know a couple distillery managers that do attend and make purchases. Most all of the larger distilleries have large gift shops and want Kentucky made products. It makes their visitor experience more authentic given that bourbon is such a part of Kentucky's history, just like its art and craft.
CC: Why is it important for retailers who specialize in handmade gifts to consider adding work by Kentucky Crafted juried artists to their inventories?
TF: When you shop inventory that has met the rigorous standards of Kentucky Crafted, you know you are buying a quality pieces of work. The work is assured to be of a certain caliber and customers do not mind paying for quality.
CC: Why should retail business owners take advantage of the trade day at The Market?
TF: Anyone looking to add quality products by a Kentucky artisan would definitely benefit from trade day. They can speak to the artist very intimately and be hands on with the products and artwork. They can examine the quality and value for themselves, and I am sure they can see the financial benefit it can bring to their establishments.
The trade day is 10 a.m. to 4 p.m. March 2. For more information or to register as a buyer, go to artscouncil.ky.gov/KAC/Showcasing/2018Market-Buyers.htm.
The Market has limited public hours, 5-8 p.m. March 2. Admission on that day is $5. It is open the public 10 a.m. to 7 p.m. March 3 and 10 a.m. to 5 p.m. March 4. Admission both those days is $10, with a $2 discount for seniors, active military member with ID and state employees with ID.
---
Chris Cathers is interim executive director of the Kentucky Arts Council.