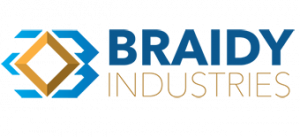 ASHLAND, Ky. (March 21, 2017) — Braidy Industries, Inc. announced today key executives joining the company's initiative to build an aluminum rolling mill in East Park, Ashland, Ky., bringing 550 advanced manufacturing jobs to North East Kentucky's Appalachian region.
"We have added three more stars to the Braidy executive ranks," stated Blaine Holt, chief operating officer of Braidy Industries.
"We continue to bring an unprecedented collection of skills to our mission of delivering quality metal products at the lowest cost to the mass transportation market in the North America, Europe and Asia. Our cost structure remains our driven blade of competitive advantage."
The hires are part of a a $1.3 billion investment by Braidy in Eastern Kentucky announced last year. Braidy's investment is to build an aluminum mill in Greenup County to produce sheet and plate for the automotive and aerospace industries, creating 550 advanced manufacturing jobs.
Additions to the management team include:
Shane Schuler, Aluminum Sheet finishing manager. Schuler worked for Alcoa/Arconic from 1988 until 2018, with his last position being lead area manager-Sheet Finishing. He managed a department of 42 salaried employees and 350 union employees in the Arconic aluminum rolling mill in Davenport, Ia.
Kris Derscha, Automotive/Aerospace Quality systems manager. Derscha worked for Arconic, Davenport from 2010 until 2018. Her most recent position was Lead Quality Systems Engineer, in which she was responsible for quality management systems information across the Davenport Works, Danville Operations, AAC-Hutchison, and San Antonio Works.
Miriam Shealy, Vice President of Accounting. Ms. Shealy has 30 years of experience in corporate finance, control systems, organizational leadership, process improvements, accounting and financial reporting. Her last position was with the University of Maryland University College Europe. Ms. Shealy is an expert in compliance with Sarbanes-Oxley requirements.
"We have an industrial A-team forming. Recruiting of Mill positions will escalate in April/May of this year as we head to groundbreaking. It's gratifying that we have 5,500 applicants reflecting interest in employment on our on line jobs site. The quality of people contacting us is exceptionally high," said Gregg Whigham, Braidy plant general manager in Ashland.
"The two-year Braidy Associates degree program at the Ashland Community and Technical College was approved and certified during this past week. We are thankful to Dr. Jay Box, Dr. Kay Adkins and the KCTCS Board of Regents for establishing this incredible transformational career degree," said Craig T. Bouchard, chairman and CEO of Braidy Industries. "I remain unbelievably confident in the Braidy team being assembled, and in the community is which we are located. We are one family."