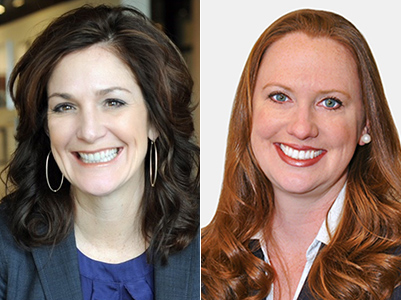 LOUISVILLE, Ky. (April 12, 2018) — Pro Communications announced today that it has acquired, and will merge with, the Louisville-based business The Pepper Group, Ltd.
Founded by Henrietta Pepper in 2005, The Pepper Group Ltd. has been a leading brand communications firm in the Ohio Valley region, working with B2B and B2C clients as well as non-profit organizations. Pro Communications was founded in 2003 by Sarah Provancher. The company has primarily concentrated on public/media relations in its 15-year tenure in the region.
With the recent acquisition of The Pepper Group Ltd., Pro Communications will soon expand into a full-service marketing communications firm with a broad array of services, including some niche specialty offerings and disciplines.
"One of the things that really precipitated the joining of our two firms was the realization of how the scope of strategic communications has evolved over the years," said Provancher. "The entire concept of 'marketing' has transformed the agency model. For many of our clients who don't have robust, in-house marketing resources, we serve as an outsourced executive marketing team. We provide the full scope of 'executive-to-administrative' resources, with a team that leads and supports our client's marketing department and/or those who need temporary support."
With industry-focused clients in multiple vertical markets and civic arenas, Pro Communications and The Pepper Group, Ltd. have extensive relationships throughout the region.
"We are looking forward to drawing on our collective experiences with clients and business alliances to create many new synergies as a part of this merger" said Pepper.
"What we do know is the 'open architecture' business model works," Pepper said. "Our collaborative approach, leveraging select partners and alliances in their specific disciplines, allows for clients to have access to a high quality of services while operating very efficiently and effectively. Clients like the fact that they are only investing in work that they need given their budgets and resources at a given time. We have grown The Pepper Group, Ltd. based on this model and it has served us and our clients well for 13 years; but we know there are definitely ways to evolve the model to be even stronger and more relevant. Building it out, with Sarah's leadership style, will be fun and creative. And I have no doubt where we end up will be unique and sustainable."
The newly merged firm will take the next few months to strategize with its clients as well as invest in research and resources to map out the Vision, Mission and core competencies for the company's future.
"We have the opportunity to step back and reset not just our agency, but the traditional agency infrastructure, to make sure we have the core competencies in place to serve the needs of clients today and for the long haul," said Provancher.