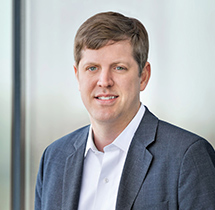 OWENSBORO, Ky. (April 10, 2018) — EM Ford recently hired Taylor Coots as an employee benefits advisor. In his new role, Coots will focus on creating strategic plans for employee benefit programs alongside CFOs, owners and other key stakeholders.
EM Ford cuts costs, increases the health and productivity of employees, ensures clients are ACA compliant and improves the overall bottom line — while putting client needs and trust at the center of their work.
"We are excited to have Taylor on our employee benefits team and develop our footprint in Louisville and Central Kentucky," said Clay Ford, partner at EM Ford, and among the fourth generation of Fords in the business. "He is bright, solution-focused, and a pleasure to work with. Taylor will help us continue our 92 year Kentucky mission of fostering meaningful relationships.  Together, we will build smart strategic plans that solve our clients' problems and helps them meet their unique goals. We welcome Taylor to the EM Ford Team!"
Coots previously worked for Assured Partners as a benefits advisor, where he successfully built and executed employee benefit strategies alongside Kentucky CFOs and owners. He also has a variety of local, state and national political experience, including a year and a half as a policy advisor for Kentucky House Leadership.
Coots has a masters in public administration from the Martin School as well as a bachelor of science in agricultural economics from the University of Kentucky College of Agriculture. He currently lives in the St. Matthews area of Louisville with his wife Kelsey.
Founded in 1925 by Ernest Milton Ford, EM Ford is now one of the largest independent insurance agencies in the Commonwealth of Kentucky.
For more information, please go to: http://www.emford.com or https://emford.com/staff-member/taylor-coots.