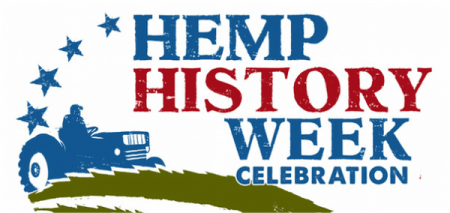 LEXINGTON, Ky. (May 23, 2018) — Four Kentucky Historic Sites will plant hemp crops as part of the Kentucky Hemp Pilot Program this week in preparation for National Hemp History Week in June.
The hemp plots will be showcased during a special event series, "Discover the Hemplands," taking place June 5-10, and will be featured as part of the Heritage Hemp Trail. Each site has ties to the antebellum Kentucky hemp industry and offers a unique perspective of how hemp helped pave the way for the state's early economy.
Inaugural hemp plantings will take place at Waveland State Historic Site in Lexington May 23 and White Hall State Historic Site in Richmond May 24. The Waveland mansion was completed in 1848 by Joseph Bryan, a grandnephew of Daniel Boone, and the name for the estate came from wind causing the fields of hemp and grain to wave in the breeze.
White Hall was built by General Green Clay, a cousin of Henry Clay and father of famous emancipationist Cassius Clay, who grew hemp on the property and had a ferry on the Kentucky River used for shipping hempen goods. Today, both sites are owned and operated by Kentucky State Parks.
Hemp will return to Ashland, The Henry Clay Estate in Lexington May 23 and Farmington Historic Plantation in Louisville on May 25 for a third season.
Ashland was the beloved estate of Henry Clay, who used his political influence and agricultural expertise to protect and advance the Kentucky hemp industry. Farmington was a 550-acre hemp plantation owned by the Speed family during the early 1800's.
The hemp plots at Ashland and Farmington have been incorporated into various educational activities and events over the past two years, and have garnered national attention as history has been used as a foundation for the crops nationwide return by Kentucky legislators.
"Hemp has played a foundational role in Kentucky's agricultural heritage, and I believe that it can be an important part of our future," Senate Majority Leader Mitch McConnell said.
Hemp plots at Ashland and Waveland were prepared in partnership with the University of Kentucky College of Agriculture, Food and Environment by the division of the Kentucky Tobacco Research and Development Center (KTRDC). All four historic hemp plots will be facilitated by United Hemp Industries, planted with an AOSCA certified fiber variety of seed, called "Fibranova," provided by Schiavi Seeds LLC. Fibranova is an Italian dioecious variety, and is the first variety to be grown and certified in the state of Kentucky by the Kentucky Seed Improvement Association (KSIA) since the 1930's.
For information about the Discover the Hemplands Hemp History Week event series and the Heritage Hemp Trail, visit heritagehemptrail.com.