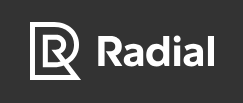 SHEPHERDSVILLE, Ky. (July 17, 2018) — Radial, the leader in omnichannel commerce technology and operations, announced Tuesday 100 new full-time job opportunities at the company's Shepherdsville, Ky. fulfillment center.
Positions are available for all shifts, including nights, days and weekends, and offer comprehensive benefits, including flexible schedules, paid time off, paid holidays, tuition assistance, pet insurance, health, dental, and vision plans and 401k with company contributions. The open positions also offer the opportunity to work in a fun work environment with frequent employee events, community involvement, rewards and company recognition.
Radial is accepting applications for entry-level warehouse positions in Shepherdsville, including fulfillment associates and pickers and packers. The primary responsibility of these jobs is processing online orders, including picking, sorting, packing, and shipping both single and multi-unit orders. Radial is seeking individuals who are self-motivated, dependable, and demonstrate attention to detail.
Potential applicants should apply online here, and plan to attend the company's Job Fair on July 19 for on-the-spot interviews.