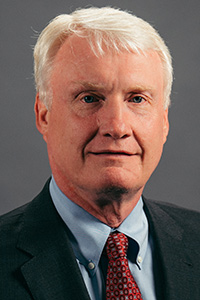 EGC Construction hired Thomas Heintz as its chief financial officer and vice president of administration. Heintz brings 33 years of experience in finance, strategy and operations to his new role at EGC.
Heintz was most recently the CFO at DuBois Chemicals. He was responsible for finance and administrative functions and the acquisition and integration of five businesses since 2014. Prior to that, Heintz was the CFO at Aurora Casket Company from 1993-2013 where he was responsible for all administrative functions, including finance and accounting, human resources and information technology.
"We are excited to announce Thomas Heintz will be the CFO for EGC Construction," says Ray Beil, president & CEO at EGC. "His deep knowledge of administration will make him a great leader and a valuable asset to the EGC team."
Heintz was named "2012 CFO of the Year" by the Cincinnati Business Courier in the Large Private Company Category. Heintz has been an "Active" status Ohio certified public accountant since 1987 and he is a member of The Ohio Society of CPAs (OSCPA).
To learn more about EGC and Thomas Heintz, please visit www.egcconst.com.