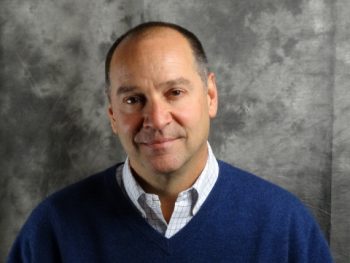 LOUISVILLE, Ky. (Aug. 7, 2018) — Steve Higdon, former CEO of Greater Louisville Inc. and current chief development officer at Private Client Services, has joined the board of directors of the Louisville Basketball Investment & Support Group, commonly referred to as NBA2LOU. The announcement was made by NBA2LOU President and board member Dan Issel.
Higdon was instrumental in a previous attempt to lure an NBA team to Louisville and has strong ties to the history of the Kentucky Colonels and the old American Basketball Association.
"Steve has been at the forefront of all the Kentucky Colonel reunions, and it has been a dream of his to bring professional basketball back to Louisville," Issel said. "Having Steve join the board of NBA2LOU is a perfect fit."
Higdon joins Issel, Joe Steier, Dianne Timmering and Sherm Henderson as LBISG board members.
"When I think of cities that are growing and thriving, a common thread is professional sports," Higdon said. "Young professionals, corporate executives and residents from across our community are ready to support professional sports. An NBA team will put us on a global map unlike anything else; it's the next piece of the economic puzzle."
The NBA2LOU board and its investors continue to position Louisville as NBA-ready, with a vibrant grassroots campaign, including formal votes of support by the following seven municipalities of the Jefferson County League of Cities (JCLC) and one municipality in Indiana, for a total of eight: Louisville Metro, Audubon Park, St. Matthews, Worthington Hills, Shively, West Buechel, Prospect and Jeffersonville in southern Indiana.
Andrew Klump, a city councilman for Audubon Park, has spearheaded governmental support within the region. "The growing legislative support for the NBA2LOU initiative can be seen as cities throughout the region work to increase the visibility of Louisville and expand the grassroots effort to land a franchise," Klump said. "It is imperative that we unite as a city and region to accomplish the ultimate goal."
The NBA2LOU initiative received additional support in a study released on July 13, 2018, by national consulting group Hunden Strategic Partners. The report placed Louisville in the number two spot as a city ready to "host a Major League Franchise" behind Austin, Texas, further validating previous studies including Daniel Rascher's Research: A Viability Study of Various Cities (Univ. of San Francisco, July 2004, SportsEconomics) and the American City Business Journals (2015) from past years.
"Hunden Strategic Partners has more than a decade of experience generating market analysis for major league communities for economic, real estate, facilities and tourism development," Issel said. "The Hunden study confirms what we already knew – that Louisville is well-positioned to be a major league sports city. Our job at NBA2LOU is to make sure that Louisville is NBA-ready if and when the opportunity for an NBA expansion comes about."
The NBA2LOU effort was launched on Feb. 15, 2018, to help make Louisville Metro and the Commonwealth of Kentucky NBA-ready should the League decide to expand. Key civic, business and government leaders behind the effort include Greg Weishar, Garvin Brown, Gill Holland, Mayor Greg Fischer, John Neace, Kent Oyler and Matthew Barzun.