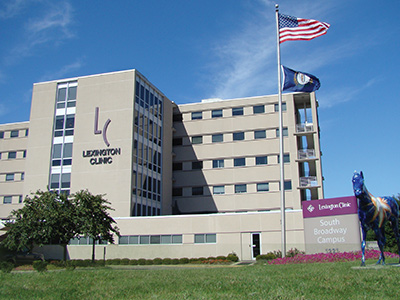 LEXINGTON, Ky. (March 22, 2018) – Lexington Clinic has been recognized by Intalere, the healthcare industry leader in delivering optimal cost, quality and clinical outcomes, as an Intalere Healthcare Achievement Award winner for Community Impact and Innovation.
The award was received for Lexington Clinic's groundbreaking work with the Direct-To-Employer program. Lexington Clinic's Direct-To-Employer program offers customized, premier partnership options for progressive employers in the commonwealth, and is able to address both preventive care and chronic health conditions of employee populations to improve both employee health and the bottom line.
"We are honored to be recognized by Intalere for the work we have done to improve healthcare delivery at our facility," said Eric Riley, Lexington Clinic chief administrative officer. "We are dedicated to making improvements to benefit our patients, staff and the community, and appreciate the national recognition of our efforts."
Through this annual awards program, Intalere recognizes successful initiatives its members implement to enhance quality and operations, improve patient satisfaction and increase community awareness and education.
"In this era of disruptive change within the healthcare industry, it is more important than ever to not only recognize the successful initiatives that providers are implementing to enhance their services, patient outcomes and bottom line, but to also share these best practices with others in order that they too may be successful in their efforts as well," says Julius Heil, Intalere president and CEO. "Our awards program does just that. And we feel strongly that in working together we can all make a powerful impact in this ever-changing industry."
For more information about this award or Lexington Clinic's Direct-To-Employer program, please visit LexingtonClinic.com/youremployeehealth.