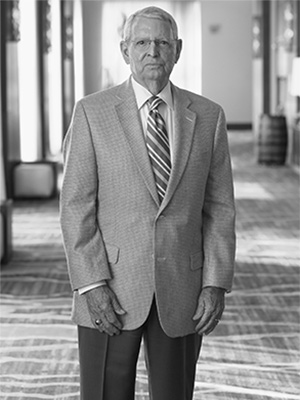 LOUISVILLE (Aug. 8, 2018) – Kentuckians for Better Transportation (KBT), a 40-year-old organization that works to improve all modes of transportation in Kentucky, has elected new leadership for 2018-19.
Phil Annis, former president of Mountain Enterprises, will serve as the KBT chair. Annis, a Lexington resident and native of Butler County, has more than 60 years of experience in the transportation construction industry.
"Kentucky must continue to invest in our transportation infrastructure," Annis said. "To keep the commonwealth's economy moving, we must maintain the infrastructure we have and invest in improvements in our roads, riverports, airports, railroads and transit systems. KBT's leadership team is committed to solving the transportation challenges facing Kentucky."
Other officers elected to the executive committee include:
Rod England of Scotty's Contracting and Stone, First Second Vice President
Mark Day of the Blue Grass Airport, Second Vice President
Grant Gabbard of The Allen Company, Treasurer
Randy Palmer of Palmer Engineering, Board Member at Large
Crissy Fiscus of ARGI, Immediate Past Chair
KBT Leadership positions are effective July 1, 2018 until June 30, 2019.