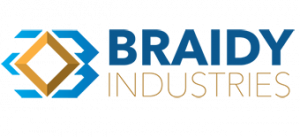 ASHLAND, Ky. – Braidy Industries, Inc. has announced the selection of Kiewit as the company's engineering, procurement and construction (EPC) contractor for Braidy Atlas, its greenfield aluminum mill in Ashland. SMS Group and EBNER Industrieofenbau GmbH Construction were also selected as equipment and furnace providers, respectively.
The partnership represents a major step forward in the construction of Braidy Industries' low-cost, innovative rolling mill, Braidy Atlas. The mill is on-schedule for first production in 2020. Once complete, Braidy Atlas will be the lowest cost aluminum mill in the world.
"We are excited to have been chosen by Braidy Industries and look forward to designing and building this important project," said Tom Shelby, executive vice president of Kiewit Corporation. "We believe our strong safety and performance track record, as well as our extensive experience as an EPC contractor will help ensure the overall success of this landmark aluminum mill."
Braidy Industries and Kiewit reached an agreement to negotiate a full turnkey EPC contract, reflecting Kiewit's capabilities as one of the largest construction and engineering organizations in North America. The company offers services in a variety of markets, including transportation; oil, gas and chemical; power and water/wastewater.
"The SMS group is excited to help Braidy Industries set the standard for quality and efficiency in lightweight auto sheet production with this new world class facility located in the State of Kentucky," said Michael Schäfer, senior vice president of SMS.
Braidy Atlas will be the first Greenfield aluminum mill in North America in over 35 years, the most technologically-advanced rolling mill in the world, and the first ever to be fully-optimized from the ground up for automotive manufacturing. The site is 104 inches through the entire production line, making it the widest in North America from start to finish.
"As Braidy Industries progresses toward being a key player within the aluminum sector, EBNER will serve as a strategic partner throughout the ongoing development of the Braidy Atlas mill," Chief Executive Officer Robert Ebner said on the partnership. "We are excited to play an integral role in this groundbreaking project." EBNER is a leading global specialist in heat treatment within the metals industry, with a subsidiary based in Wadsworth, Ohio.
"I'd like to thank our partners, Kiewit, SMS and EBNER for contributing their technology and expertise to our mission of rebuilding Appalachia," said Craig Bouchard, chief executive officer of Braidy Industries. "We could not have imagined a better team."