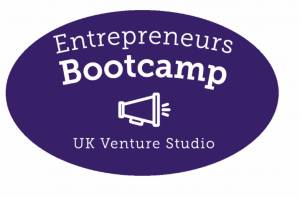 By Carl Nathe and Mariam Gorjian
LEXINGTON, Ky. — The Von Allmen Center for Entrepreneurship (VACE), part of University of Kentucky's Gatton College of Business and Economics, will host the kickoff of its 2018 Entrepreneurs Bootcamp program on Thursday, Aug. 30. The event will take place from 5 to 7 p.m. in the Kincaid Auditorium, Room 111 in the Gatton College building.
Bootcamp is now entering its fourth year since being launched in the fall of 2015. The program is open to all colleges, faculty, students, staff and community leaders that wish to launch their own startup company. Team leaders will deliver their 60-second pitch in an effort to recruit team members during this kickoff session.
Since Bootcamp's inception, the program has created 15 startup companies and continues to show an upward trend in growing Lexington's startup base.
The Bootcamp program will run for 14 weeks, occurring every Thursday beginning on Sept.  6th.
There are 30 teams currently accepted into the camp. Team descriptions can be found at http://vace.uky.edu/venture-studio/BootcampProjects.php. Many project teams currently are in need of team members. To apply for membership to teams visit www.surveymonkey.com/r/bootcamp-pre-screening.
Interested persons can apply to join teams at any time throughout the fall semester.
"It's been wonderful to see teams enter the program with an idea and develop their business models in just one semester," said Bootcamp Manager Mariam Gorjian. "These individuals are learning a variety of skill sets to help them become better presenters and team leaders for either their future or current careers. Everyone in the program is participating in Bootcamp in addition to their full-time academic schedules and daytime jobs, which mimics the realities of an entrepreneur's journey."
Gorjian added that over the years Bootcamp has attracted projects from the colleges of Agriculture, Food and Environment, Arts and Sciences, Engineering, and the Gatton College, as well as from the Patterson School of Diplomacy and International Commerce, UK staff members, and community-led ideas.
Participants in need of parking are urged to utilize Parking Structure # 5 on campus.
For all questions or to learn more about Bootcamp contact Gorjian at [email protected] or VACE Director Warren Nash at [email protected]