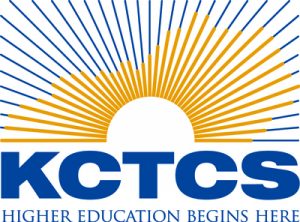 VERSAILLES, Ky. – The Kentucky Community and Technical College System (KCTCS) office and its five colleges from the Shaping Our Appalachian Region (SOAR) will take part in the 2018 SOAR Summit Thursday and Friday, Aug. 30 and 31, at the East Kentucky Expo Center in Pikeville.
The theme of this year's Summit, "There is a Future in Appalachia," focuses on showcasing more than 100 innovative solutions from across Appalachia Kentucky while providing time to network with people, businesses and organizations working to build a 21st Century Appalachia.
Hazard Community and Technical College (HCTC) President Dr. Jennifer Lindon will serve as a welcome speaker as the two-day event begins at 1 p.m. on Aug. 30 with a special leadership pre-summit session, and specialized track sessions in health and technology.
On both Aug. 30 and 31, KCTCS representatives from Ashland Community and Technical College, Big Sandy Community and Technical College, Hazard Community and Technical College, Somerset Community College and Southeast Kentucky Community and Technical College will showcase innovative programs in the fields of advanced manufacturing, business services/information technology, construction/trades, health care, transportation/logistics and more.
Day two of the Summit will begin at 9 a.m. and will feature Gov. Matt Bevin, U.S. Congressman Hal Rogers, Federal Co-Chair of the Appalachian Regional Commission Tim Thomas, USDA Assistant to the Secretary for Rural Development Anne Hazlett and retired U.S. Army General Vinny Boles. During lunch Friday, HCTC's Kentucky School of Bluegrass and Traditional Music will perform. Showcases will remain available throughout the day.
KCTCS is a founding partner of SOAR. KCTCS and SOAR share a mission of improving employability and quality of life for the people of eastern Kentucky. KCTCS does this by offering affordable, accessible education to prepare the workers needed for local jobs in SOAR communities.
To learn more about the Summit, visit thereisafuture.org/summit18/.