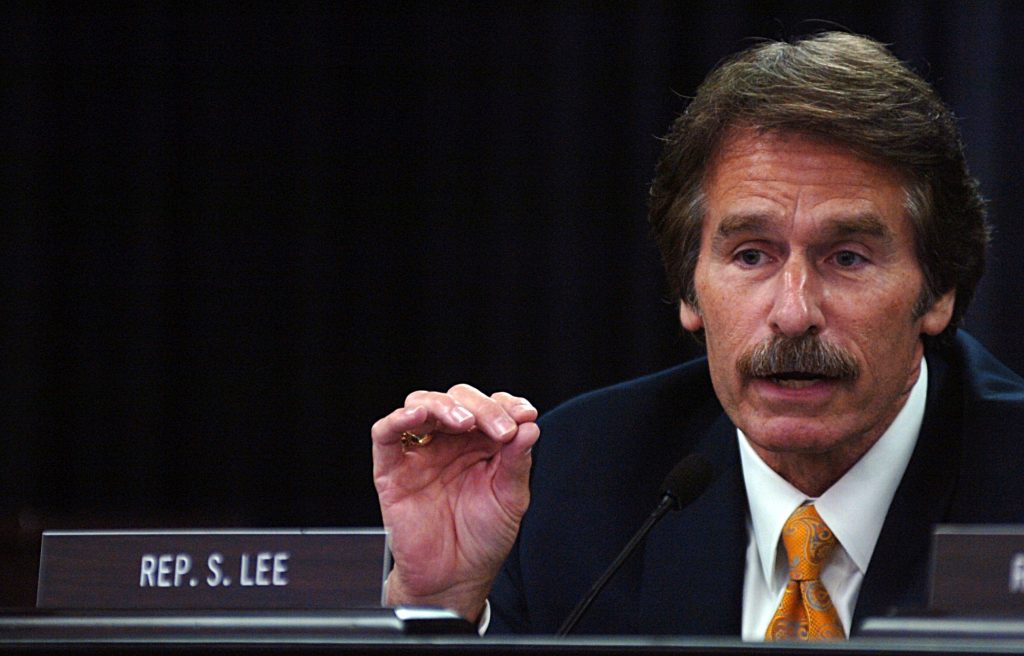 FRANKFORT, Ky. – After years of concern that the federal Dodd-Frank Act stifled Kentucky's rural banks, a state legislative panel reviewed recent changes to that act.
"In the eight years since the enactment of the 2,300-page Dodd-Frank financial control law in 2010, roughly one in five Kentucky credit unions and community banks closed their doors," U.S. Rep. Andy Barr, R-Lexington, said while testifying before yesterday's meeting of the Kentucky General Assembly's Interim Joint Committee on Banking & Insurance. "Nationwide, more than 43 percent of banks under $100 million in assets completely disappeared."
Seventy-two percent of community banks reported that Dodd-Frank regulations restricted their ability to extend credit for mortgages, Barr said. He added that small-business lending is at a 20-year low, and the share of banks offering free checking fell from 75 percent to 37 percent.
"By reducing the number of community financial institutions, Dodd-Frank regulations clogged the plumbing of our economy, especially in rural and underserved communities," Barr said. "Community financial institutions, after all, support 90 percent of the agricultural loans and represent the only physical banking presence in 20 percent of U.S. counties."
To address the issues, Congress passed the Economic Growth, Regulatory Relief and Consumer Protection Act, dubbed the Economic Growth Act, earlier this year.
"Generally speaking, the act tailored many of the provisions of the Dodd-Frank law to reflect the unique nature of community and regional financial institutions that have a different business model and different risk profile than the very large bank holding companies in this county," Barr said.
Rep. Stan Lee, R-Lexington, asked if the Economic Growth Act addressed the need for "credit freezes" to combat cyber criminals stealing individuals' identity. A credit freeze is designed to prevent a credit reporting company from releasing someone's credit rating, thus preventing additional lines of credit from being opened.
Barr said, in light of the recent Experian data breach, credit reporting bureaus must now provide to consumers, under certain circumstances, fraud alerts and unlimited, free security freezes and freeze releases.
Committee Co-chair Rep. Bart Rowland, R-Tompkinsville, asked whether it was too soon to know if the Economic Growth Act had the intended consequence of increasing lending – particularly from community banks.
"Anecdotally, we do hear loan demand is strong in certain markets and that lending is picking up," said Barr, adding that law is still being implemented.
Rowland also asked whether federal legislators were still considering privatizing at least part of the National Flood Insurance Program (NFIP). Currently, the NFIP is about $21 billion in debt, despite the fact that Congress canceled $16 billion of its debt in October of last year.
Barr, a member of the U.S. House of Representatives Financial Services Committee, confirmed legislators were looking at some level of privatization.
"As a result, our committee continues to work on reforms that would make the program fiscally sustainable so it would no longer need taxpayer bailouts," said Barr, adding Congress extended NFIP through November.
Rep. Steve Riggs, D-Louisville, said he didn't think wealthy waterfront-property owners should be allowed to continue to rebuild after floods and be eligible for taxpayer-backed flood insurance. He said 30 percent of the claims made to NFIP are for structures that have been repeatedly flooded and rebuilt with no additional flood mitigation.
"You will be encouraged to know that the reform legislation that passed the (U.S.) House takes on that problem," Barr said in response. "I certainly support reforms that discourage continuous building in floodplains."
Rep. Michael Meredith, R-Oakland, asked whether the Economic Growth Act would ease the regulatory burden of the Home Mortgage Disclosure Act (HMDA) on small lenders. Starting in 1975, HMDA required mortgage lenders to report data on housing-related loans to, among other things, evaluate home lending practices, including determining if lenders are engaging in discriminatory lending patterns. The Dodd-Frank act greatly expanded the amount and type of data that lenders are required to collect.
Barr said the final version of the Economic Growth Act provided relief to banks who handle less than 500 mortgages per year. He added that he would have liked the act to provide greater relief to more institutions.
Meredith also asked whether the federal government was considering extending an HMDA-like program to small business lending. Barr said he hoped regulators "pulled back on that idea" because of the compliance costs to lenders.
Meredith responded "If you want to see small business lending get dried up in Kentucky, passing those HMDA-type disclosers onto small-business lending … would be disastrous for the industry."