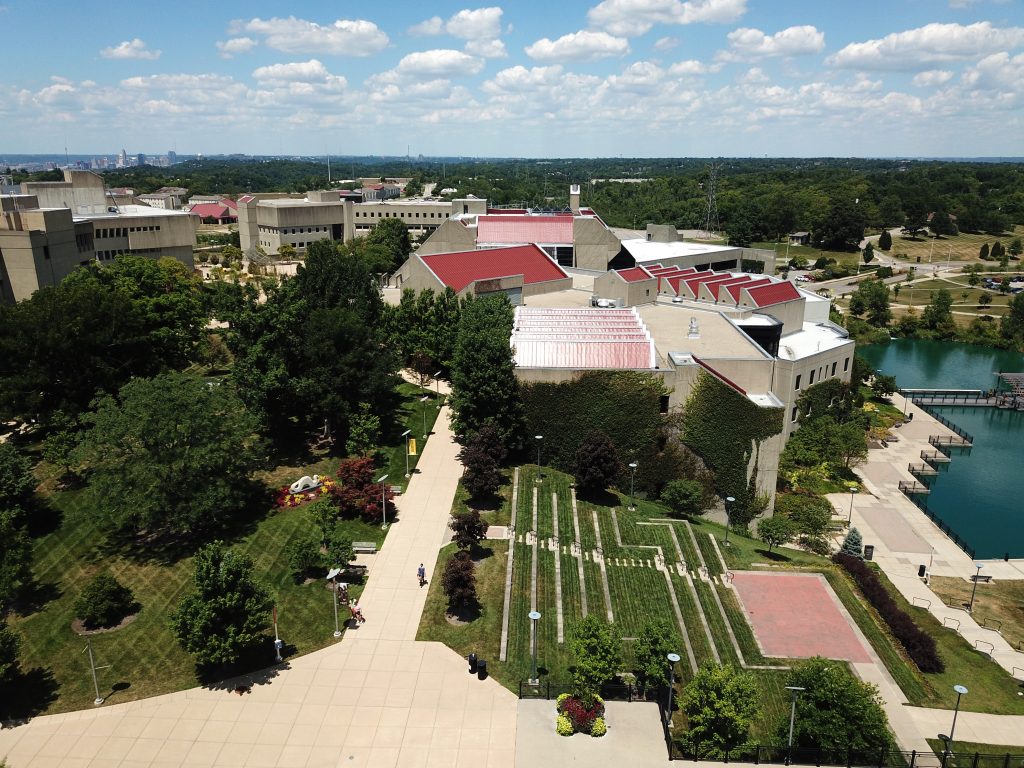 HIGHLAND HEIGHTS, Ky. – For the 10th year in a row, Northern Kentucky University has been named as one of America's Top Colleges by Forbes. The magazine ranked 650 public and private universities as measured by students' return on their investment.
"America's Top Colleges has always focused on the direct benefits school provide their graduates. Especially at a time when Americans owe more than $1 trillion in student load debt, we believe it's important to value 'outputs' rather than 'inputs.' While other lists consider acceptance rates and admitted students' SAT scores, we look at alumni salaries, retention and graduation rates, debt load upon graduation and signs of individual success including academic and career accolades," Forbes stated in its article.
"The methodology Forbes uses to determine this list truly reflects the core values of NKU, so it is a great honor to have this ranking bestowed on us for 10 straight years," said President Ashish Vaidya. "Helping our students succeed academically so that they can lead successful careers and meaningful lives is, ultimately, part of NKU's commitment to serving and responding to the needs of the community."
Forbes included a number of highlights in NKU's profile, including the more than 200 student organizations and 22 Greek societies as well as the university's commitment to community service.
"The Mayerson Student Philanthropy Project gives more than $30,000 annually to nonprofits that students research and select. The Haile Digital Planetarium at NKU is the world's first classroom-accessible, laser-projection planetarium," stated Forbes.
Along with being ranked as a top college in Forbes, NKU was recently named the third safest college campus by National Council for Home Safety and Security, ranked as a military-friendly institution by Victory Media and named one of the best LGBTQ-friendly colleges.
Forbes uses data provided by the Center for College Affordability and Productivity in Washington, D.C. to compile the top colleges ranking. For more information, visit Forbes' 2018 America's Top Colleges list.