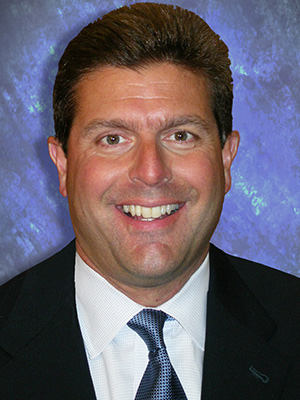 LOUISVILLE, Ky. – The Leadership Louisville Center has announced the newly elected officers and members of its board of directors, who began their term July 1, 2018. The fiscal year 2019 board chair is Ken Selvaggi, VP/General Manager, WAVE 3 News.
Other elected officers serving as executive committee are:
David Hardy, CBRE Louisville – chair-elect
Scott Colosi, Texas Roadhouse – vice chair
Jennifer Hancock, Volunteers of America – vice chair
Tom Quick, GE Appliances, a Haier Company – vice chair
Brian Reynolds, Archdiocese of Louisville – vice chair
Cynthia Williams, Brown-Forman Corporation – vice chair
Jaleigh White, Hilliard Lyons – secretary/treasurer
Jennifer Hughes, DMLO CPAs – immediate past chair
Geoffrey White, Frost Brown Todd LLC – counsel
Six community leaders joined the Board as Directors for a three-year term.  They are:
Christy Ames, Republic Bank
Mark Carter, Passport Health Plan
Jim Irving, Bingham Greenebaum Doll LLP
Greg Pope, EY
Chad Smith, Courier-Journal, Gannett Co., Inc.
Stacey Wade, Nimbus
Also new on the board is ex-officio Director Aimee Jewell as the new president of Young Professionals Association of Louisville (YPAL).
Members returning to the Board of Directors include:
Divya Canter, MD RVP; Debra Clary, Humana Inc.
Condrad Daniels, Houston-Johnson, Inc
Marjorie Farris, Stites & Harbison PLLC
Steven Hester, M.D., Norton Healthcare
Rebecca Phillips, MCM CPAs and Advisors
Dan Rivers, Northwestern Mutual
Rick Smith, Kentucky College of Art + Design
Chris Whelan, LG&E and KU Energy LLC
Mary Ellen Wiederwohl, Louisville Metro Government
Returning as ex-officio Directors are:
Leigh Anne Burke-Schaad, representing Junior League of Louisville
Kent Oyler, president and CEO of Greater Louisville Inc.
Diane Porter, representing Jefferson County Public Schools (JCPS)
Sadiqa Reynolds, representing the Louisville Urban League