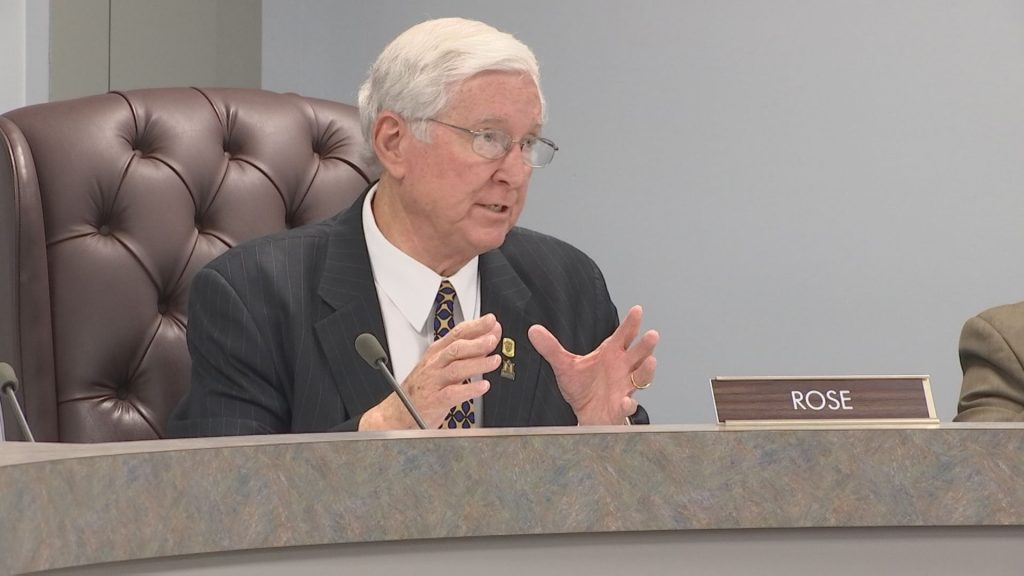 LOUISVILLE, Ky. – Murray Mayor Jack Rose has been named a Healthy Kentucky Policy Champion by the Foundation for a Healthy Kentucky for his work to improve local health by passing a smoke-free ordinance in the city. The award recognizes individuals and organizations working to improve the health of Kentuckians through policy change.
Dr. Rose is now eligible for the Healthy Kentucky Policy Champion of the Year award, which comes with a $5,000 grant from the Foundation to a Kentucky-based nonprofit of the winner's choice. The winner of that award will be announced on Sept. 24 at the Foundation's Howard L. Bost Memorial Health Policy Forum in Lexington.
"Mayor Rose was the primary impetus behind adoption of a comprehensive smoke-free law in Murray, one of only two such laws in the western third of the state," said Dona Rains, director of community outreach at Baptist Health Paducah and a member of the Foundation's board of directors. Rains nominated Rose for the award.
The Murray ordinance, which goes into effect next month, prohibits the smoking of cigarettes, as well as the use of electronic cigarettes and other vapor devices, in indoor workplaces, including restaurants and bars. The ordinance also prohibits such tobacco use in parking lots and within 15 feet of windows, entrances and ventilation systems of such buildings. In convincing city council members and the public to support the ordinance, Dr. Rose listed both MSU and city buildings as already being smoke-free, and cited research about the health issues related to tobacco use.
"Jack understands that a healthy community is essential to competing in today's global economy," said Charlie Ross, former chair of the Foundation's board and also a retired public health director from Mayfield.
"Mayor Rose committed to improving the health of residents and visitors in Murray by getting a law passed to protect the people from secondhand smoke, e-cigarette vapor and other toxic tobacco emissions," said Foundation President and CEO Ben Chandler. "He is an ideal recipient of this award because he did his homework to put forth an ordinance based firmly in science, rounded up the necessary community and city council support, and got it passed without a lot of delay. Murray will see great health and economic benefits from his leadership on this issue."
Dr. Rose was elected mayor of Murray in 2014. He previously served as Murray State University's Faculty Regent and was dean of the college of education from 1998 to 2003 and a professor in the department of education studies, leadership and counseling from 1998 to 2014. He was Calloway County Schools superintendent for 21 years. He also has been a member of the Kentucky Council on Higher Education and the Kentucky Education Professional Standards Board; was chair of the Board of Directors of the Murray-Calloway County Hospital; president of the board of the Kentucky YMCA Youth Association; and president of the Southern Association of Colleges and Schools, one of six regional accreditation organizations for public and private schools from preschool to the college level.
Nominations for the Healthy Kentucky Policy Champion Award are accepted at any time and must be supported by at least one letter of endorsement from a member of the Foundation's Board of Directors or Community Advisory Council. See additional details about the award on the Foundation's website.