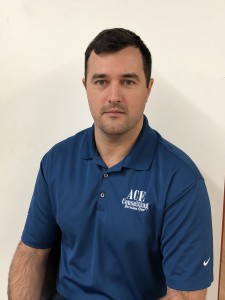 NICHOLASVILLE, Ky. — ACE Consulting Co. has announced the promotion of Matt Ellis to vice president of global operations for pre-construction and field staffing. Ellis previously served as director of pre-construction for over 2,200 general contractors located around the world.
"Mr. Ellis has earned this prestigious and highly influential position, given his expertise, work ethic and leadership," said ACE Consulting Co. President Scott Arias.
Ellis began his career at ACE as a field quality control manager while earning his master's in construction management from Eastern Kentucky University. After 10 years in the field serving as a quality control manager, site safety and health officer, and project manager for $500+ million in construction, Ellis took a director's role overseas pre-construction work for ACE around the globe.
Over the past decades, he has taken on increasing responsibilities in a wide variety of roles in pre-construction which included estimating, scheduling, project management and senior leadership. His project portfolio includes federal and commercial project, some of which include the Smithsonian Institute, Camp Lejeune base infrastructure modernization, F35 Hangers and facilities for Volkswagen, General Motors and several local distilleries.
Ellis is on numerous boards including serving on the EKU Construction Management Advisory Council.
"Ellis' support of his alma matter is nothing more than spectacular," said Dr. Bryan Dyer, professor of construction management at EKU.