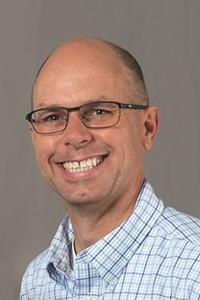 CINCINNATI — FUSIONWRX, a Flottman Company has announced the addition of Byron Slaby to their marketing and advertising engagement team.  FUSIONWRX is in its third year as a marketing and advertising activation agency, serving multiple clients across various verticals. Mr. Slaby has years of marketing, advertising and consultation experience to complement the current FUSIONWRX team.
"I was attracted to FUSIONWRX and this position because of the opportunity to offer clients a complete marketing service with branding, digital, design, print, out-of-home and broadcast," shared Slaby.
Mr. Slaby comes to FUSIONWRX with over 20 years of advertising and marketing industry experience.  Slaby has previously worked in radio with Cumulus Media and Susquehanna Radio Corporation.  He sold and consulted on out-of-home advertising with Lamar Outdoor Communications Media.  Most recently he served as a Senior Account Manager with Hubbard Interactive and a National Sales Executive with Vivial Digital Communications.
A telecommunications graduate of Ball State and a transplant from Indianapolis, In., Mr. Slaby has now made Cincinnati and Northern Kentucky his home.  He is a twenty year resident of Fort Thomas, Ky., with his wife and four children.  In his spare time, he enjoys volunteering for American Heart Association and Goodwill Industries as well as coaching youth sports and attending the theatre.
"The addition of Byron completes our consultative, sales and marketing communications team.  His experience will breathe new life into our FUSIONWRX marketing sales division.  We are excited to welcome him and look forward to his success," said Sue Steller, president of Flottman Company.
FUSIONWRX's Ed McMasters, director of Marketing & Communications and Chelsea Vaal, designer & marketing coordinator will acclimate Mr. Slaby to the team.  He will interact with the current FUSIONWRX clients while bringing in new opportunities.  Along with the team, Mr. Slaby will personify FUSIONWRX's goal to connect, engage and excite your clients.