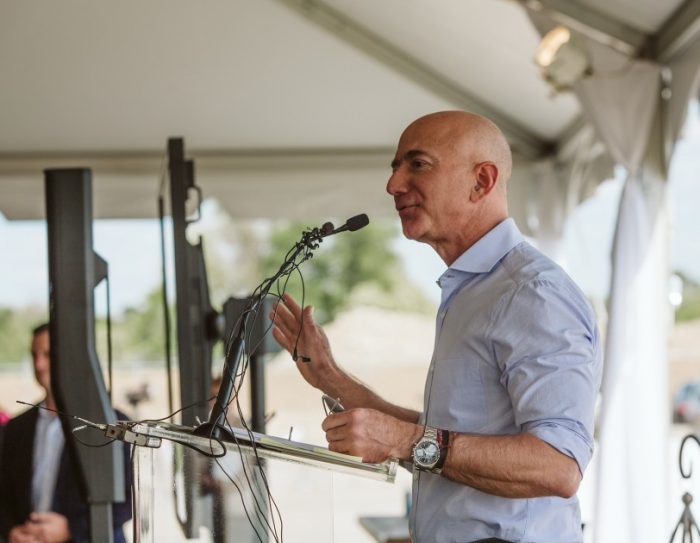 COVINGTON, Ky. — Amazon broke ground Tuesday for its Amazon Air Hub at the Cincinnati/Northern Kentucky International Airport.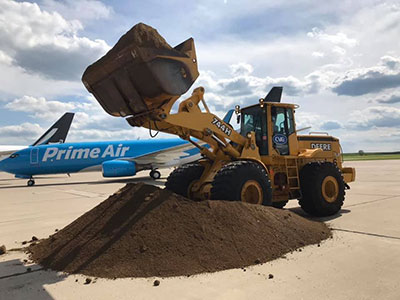 The $1.5 billion, 2,700-plus-job shipping hub is scheduled to open in 2021. Company leaders, including Amazon founder and CEO Jeff Bezos, Dave Bozeman and Sarah Rhodes, met with airport CEO Candace McGraw, Gov. Matt Bevin and other state leaders including Economic Development Secretary Terry Gill and Executive Officer Vivek Sarin.
The 3-million s.f. hub will include space to house 100 planes and a 250,000 s.f. loading dock.
Bezos drove a front loader to break ground. The online retail giant's CEO surprised an invited crowd of more than 50 people at the airport by his presence.
For more on this story go to https://blog.aboutamazon.com/transportation/amazons-expansion-in-kentucky