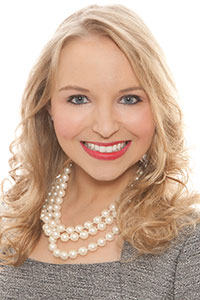 LEXINGTON, Ky. — McBrayer member and attorney Anne-Tyler Morgan has been appointed by Gov. Matt Bevin to the Advisory Council for Medical Assistance.
The council participates in Medicaid policy development and program administration and advises the Kentucky Department for Medicaid Services regarding Medicaid health and medical care. She will serve a four-year term as one of 19 council members, joining the Secretary of the Cabinet for Health and Family Services, representatives of healthcare industry organizations and healthcare consumer advocates.
Morgan has experience in both the policy development and daily workings of Kentucky Medicaid. In addition to her longtime work as a healthcare attorney at McBrayer, she has previously served as deputy commissioner for the Kentucky Department for Medicaid Services and as senior advisor to the Secretary of the Kentucky Cabinet for Health and Family Services, in addition to leading health care policy for the Kentucky House of Representatives as senior policy advisor and deputy general counsel.
Prior to these roles, she led the compliance department of a Fortune 500 managed care organization contracted with Kentucky Medicaid and was engaged in the initial discussions establishing Kentucky's Medicaid managed care system.