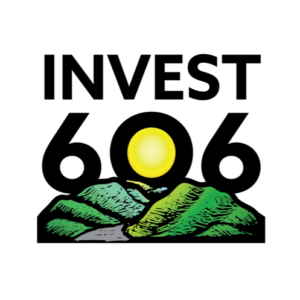 WILLIAMSBURG, Ky. — A new business accelerator and pitch contest for businesses operating in the 606 phone area code is being launched by the non-profit organization Invest 606.
The contest will be the first of its kind to cover all of Eastern Kentucky. A $10,000 grand prize, $5,000 second prize and $3,000 third prize will be awarded for businesses completing the accelerator, along with thousands of dollars in other cash and in-kind prizes. More than $50,000 will be awarded altogether.
Businesses and entrepreneurs headquartered in the 606 area code can apply to the Invest 606 Accelerator by visiting its website at www.invest606.org. The deadline to apply is Sept. 22. An independent panel of judges will select up to 15 finalists who will then participate in a six-month flexible and entrepreneur-led accelerator program. Upon successful completion, finalists will qualify to pitch in the Invest 606 Challenge in April 2020.
Invest 606 is founded and led by Dr. Geoff Marietta with the mission to catalyze business growth in the 606 by connecting entrepreneurs with the resources they need to succeed. Marietta is an entrepreneur-in-residence at Cumberlands, which also serves as the home office of Invest 606.
"Everywhere else in the world, successful entrepreneurs have opportunities to win free money for their business through a merit-based process," said Marietta. "Now it's time for businesses in the 606 to have that same opportunity. Invest 606 is one of the missing pieces in building a thriving entrepreneurial community in the region."
In the coming weeks,Invest 606 will be hosting launch events throughout all of eastern Kentucky. Anyone interested in learning more about Invest 606's business accelerator and pitch contest are welcome to attend the events. Confirmed events for August and September are as follows:
McKee, August 1 at 5pm, Opal's Restaurant at 180 W Water St
Jackson, August 2 at 12pm, Kelsey's on Main 1124 Main St
Beattyville, August 2 at 6:30pm, Chocolat Inn & Café 1165 KY-11
Hazard, August 13 at 12pm, Shenanigans/606 Coffee 561 Main Street
Hyden, August 13 at 5pm, The Well 23119 US-421
Middlesboro, August 14 at 11am, Bell County Chamber of Commerce 2215 Cumberland Ave
Harlan, August 14 at 12pm, The Portal 101 N. Main Street
Whitley City, August 15 at 12pm, Bradley's Gourmet Coffee & More, North, 363 US-27
Somerset, August 15 at 5pm, Jarfly Brewing Company, 103 W Mt Vernon St
Whitesburg, August 27 at 12pm, Heritage Kitchen, 260 Main St
Pikeville, August 27 at 5pm, Bank 253, 253 2nd St
London, August 29 at 5pm, Dreaming Creek Brewery, 121 North Main St
Williamsburg, September 3 at 12pm, Milly's on Main, 310 Main St
Corbin, September 3 at 5pm, 2nd & Main, 115 S. Main St
A full list of launch event locations may also be found at www.invest606.org. Anyone interested in the events and the accelerator contest may learn more by visiting their website or following Invest 606 on Facebook.
University of the Cumberlands is a founding partner of Invest 606, alongside the James Graham Brown Foundation and the Foundation for Appalachian Kentucky.