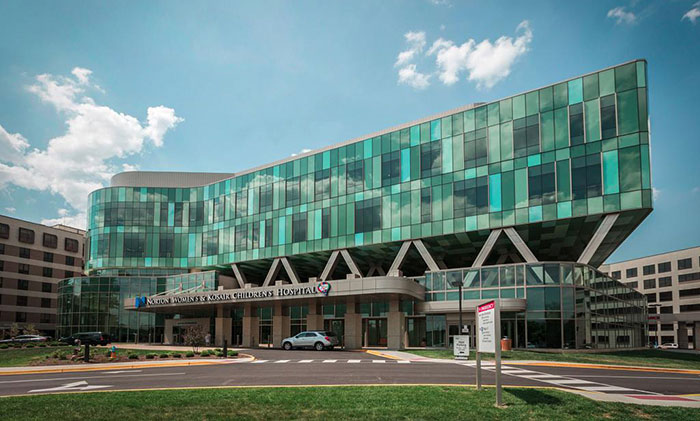 LOUISVILLE, Ky. — It was a busy July at Norton Women's & Children's Hospital. The hospital's Labor & Delivery unit has delivered 537 babies, the highest of any month on record.
That's 283 boys and 254 girls – an average of 17 babies a day.
The highest previous number of deliveries had been 534 in September 2015.
Norton Hospital also has seen an uptick for the year, delivering the highest number of babies in a single month of 2019.
"August and September are usually higher months for childbirth, so this is an early increase," said Gigi Girard, M.D., obstetrician/gynecologist, Associates in Obstetrics and Gynecology, a part of Norton Women's Care, and executive medical director of Women's Services, Norton Medical Group. "In fact, we expect the next few months at both hospitals to be busy as well."
More babies are born at Norton Women's & Children's Hospital than any other hospital in Kentucky. In 2018, the team delivered 5,374 babies.
Norton Women's & Children's Hospital is currently 204 deliveries ahead of 2018. This comes at a time when the National Center for Health Statistics has said that the birthrate in the United States fell in 2018 to its lowest level in 32 years.
"A high number of deliveries like this affects the entire hospital," said Charlotte Ipsan, DNP, RNC, NNP-BC, chief administrative officer, Norton Women's & Children's Hospital. "Everyone has worked extremely hard to help bring all of these babies into the world while continuing to provide high quality and safe maternal care."
Norton officials plan a thank you celebration with 537 pink and blue cupcakes to honor the team for its work at 9 a.m. Friday, Aug. 2, at the main lobby of Norton Women's & Children's Hospital, 4001 Dutchmans Lane in Louisville.