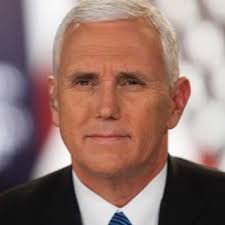 MANCHESTER, Ky. — Gov. Matt Bevin Thursday was joined in Southeast Kentucky by Vice President Mike Pence, U.S. Department of Health and Human Services Secretary Alex Azar and Congressman Hal Rogers to announce a major opioid grant and visit the military's Innovative Readiness Training mission command center, Operation Coal Country, in Southeast Kentucky.
Pence announced more than $9 million in grants from the U.S. Department of Health and Human Services to assist in Kentucky's fight against the opioid epidemic, including $750,000 in training grants for the University of Pikeville, $167,000 for prevention and treatment services at Eastern Kentucky University, and $167,000 to Kentucky-based Grace Community Health Center, among others.
"We are honored to host Vice President Pence and Secretary Azar in Kentucky and to have the opportunity to visit with military medical personnel participating in Operation Coal Country," said Bevin. "The military's IRT program has provided essential no-cost medical services and screenings in Eastern Kentucky, and we are grateful to all of the military personnel for their dedication to serving Kentuckians during their mission. The Vice President's visit today underscores the Trump administration's unwavering commitment to advancing public health, and the announcement of additional grant funding for the commonwealth's opioid response and treatment efforts is critical as we continue the fight to end this scourge."
Since December 2015, Kentucky has made significant progress in combating the opioid epidemic within the commonwealth. Kentucky's recently released 2018 overdose report showed fatal drug overdoses in Kentucky declined by nearly 15% compared to the previous year.
The Bevin administration has made attacking the opioid crisis a top priority, advancing a series of programs and policy initiatives to improve access to treatment and save lives. These efforts include utilizing grants and expanded funding to increase access and training for naloxone, limiting opioid prescriptions, expanding addiction treatment services for incarcerated individuals, constructing innovative public awareness resources, and launching the Kentucky State Police Angel Initiative.
Pence, Bevin, Azar and Rogers were briefed by military commanders on the IRT program, which is a joint-service medical mission primarily comprised of forces from the Air Force Reserve, Air National Guard, U.S. Navy Reserve and U.S. Army Reserve. The program provides medical troops with "hands-on" readiness training, while at the same time providing direct and lasting benefits to those who visit the clinic locations.
In 2018, the Kentucky Department for Local Government hosted an IRT, Operation Bobcat, in Breathitt, Estill, Lee and Owsley counties. This mission provided the military with 13,000 training hours, treated 2,662 patients, performed 11,275 procedures, and provided $1,003,688 in services to the community.
This year's mission, Operation Coal County, is being held in Clay, Jackson, Knox and Leslie counties and is projected to provide $1 million of care to the community that otherwise would not have been available.
To view the archived video live stream from today's visit by Pence and Azar, click here.