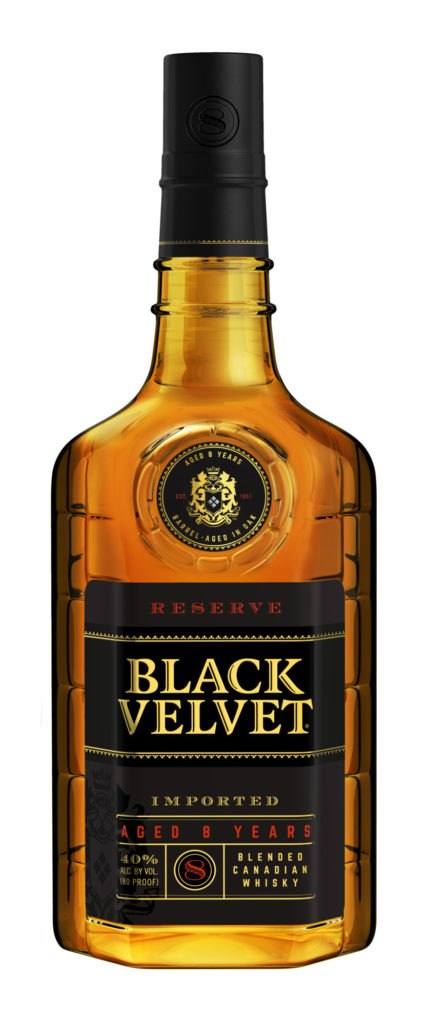 BARDSTOWN, Ky. — Heaven Hill Brands, the largest independent, family-owned and operated distilled spirits supplier based in the U.S., has signed an agreement to acquire Black Velvet Canadian Whisky, the second-largest selling Canadian whisky in the world, from Constellation Brands Inc. The purchase will be made through a subsidiary of Constellation, The Black Velvet Distilling Company located in Lethbridge, Canada. The sale is expected to close in the second half of 2019, subject to regulatory approval.
Black Velvet is the second-largest selling Canadian Whisky worldwide, named for its velvety smooth taste. The Black Velvet brand fills an important gap in Heaven Hill's broad distilled spirits portfolio by substantially expanding sales activities in the Imported Whisky category and fits perfectly with its portfolio of high volume, quality brands like Evan Williams Bourbon, Burnett's Vodka, Deep Eddy Vodka, Admiral Nelson's Rums, and Christian Brothers Brandies.
"We are excited to add Black Velvet to our iconic group of brands and look forward to growing this historic brand in the months and years ahead," said Max L. Shapira, president of Heaven Hill Brands. "As we continue to build our business based on strategic acquisitions and innovation, Heaven Hill's commitment to quality continues to steer the positive outlook for our diverse portfolio."
In addition to acquiring Black Velvet, Heaven Hill will purchase the historic Black Velvet Distilling facility, one of the eight traditional Canadian distilleries in operation. The acquisition includes all the distilling operations, aging and bottling facilities and the remaining portfolio of Canadian Whisky brands owned by Constellation, which includes Black Velvet, MacNaughton, McMasters, and the international business of the Schenley brands – Golden Wedding and OFC. Canadian Whisky made up 7.3% of total distilled spirits volume in 2018 according to Beverage Information Group, the largest segment of all total Imported Whiskey. The Canadian Whisky category is approximately 16.8 million cases, with Black Velvet volume representing almost two million cases in the U.S. in 2018. Perella Weinberg Partners LP acted as exclusive financial advisor to Heaven Hill Brands with respect to the transaction.
Black Velvet was developed in 1946 and was first introduced to the market in 1951. Brothers Walter and Alfred Gilbey entered the spirits industry in England in 1857. After experiencing tremendous growth, the brothers expanded the business opening their first gin distillery in England in 1872, and eventually expanding to Canada in 1906. Due to high demand in Canada, the brothers built the W&A Gilbey Distillery producing the first drops of Canadian Gilbey spirits on September 11, 1933. Distillers Crosbie Hucks and John S. Napier joined the team developing a number of Canadian Whiskies, with Black Velvet rising to the top due to mass consumer interest. The 1970's brought growth for the Canadian Whisky category and in turn, IDV, now Diageo, built Palliser Distiller in Lethbridge, Alberta. The distillery has since been re-named The Black Velvet Distilling Company where the product is still produced today.