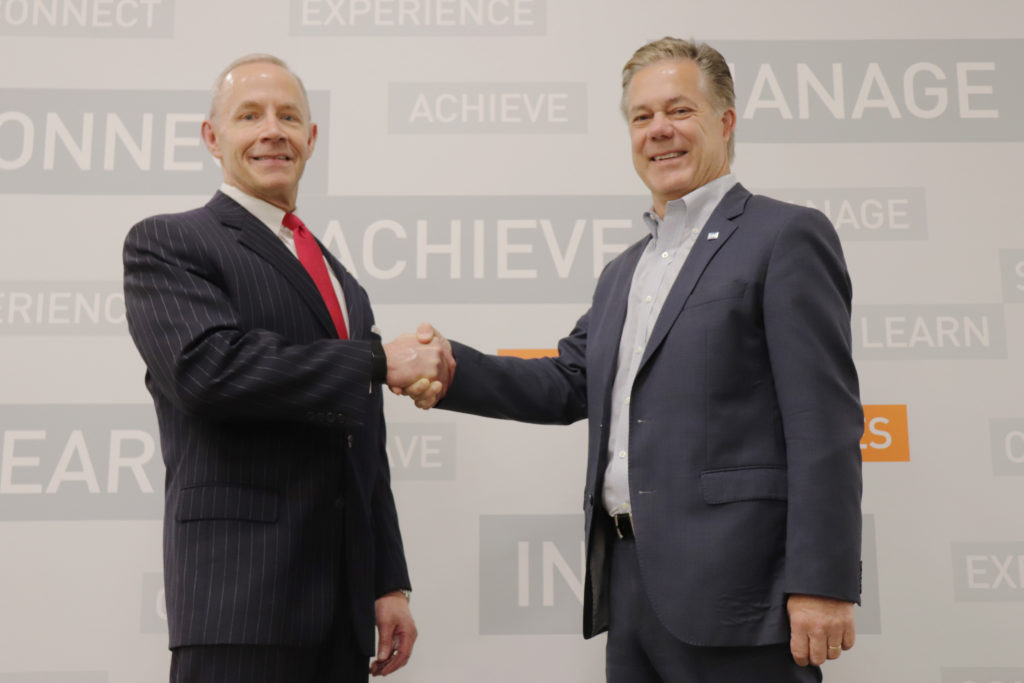 LOUISVILLE, Ky. — When Louisville entrepreneurs Galen Powers and Bryan Ehret drove past an underutilized 40,000-square-foot building in NuLu, instead of neglect they envisioned a new home base for entrepreneurs to collaborate and synthesize success. PNC Bank supported this project with $5 million in financing.
"If we want to lift our local economy up, this is one of the critical pieces," said Powers, a former chair of GLI's EnterpriseCorp and current CTO of SIDIS Global, the parent company of AdaptivEndo, now based in the new entrepreneur center at 900 East Main Street. "Fortunately, PNC supported that vision in a very tangible way when they financed this challenging project."
The support of PNC in the Louisville community is also marked by a $100,000 grant to Greater Louisville Inc. (GLI). The PNC Foundation provided funding that allows GLI to invest in programs supporting this region's entrepreneurs including the Louisville Entrepreneurial Acceleration Partnership.
"PNC Bank engaged with Greater Louisville Inc. to drive economic development through entrepreneurship in the region," said Chuck Denny, PNC regional president for Louisville. "We look forward to seeing the impact our relationship will have in the future."
"GLI's roots are in entrepreneurship. We remain true to our mission of growing the regional economy by supporting the growth of a strong and sustainable entrepreneurial ecosystem through advocacy, economic development, events, and programmatic support," said Kent Oyler, president and CEO of GLI. "We thank the PNC Foundation for their continued support of greater Louisville and GLI with this grant."
"I am excited about one thing fundamentally as it relates to this grant. A bank that is not based here can be committed to the local community. PNC is engaged, they care and they demonstrated that financially," Powers said, adding that the investment made by SIDIS adds another $17 million in support to Louisville's entrepreneurship ecosystem. "When we come together, we can achieve more and improve outcomes."