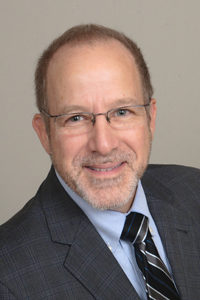 FRANKFORT, Ky. — The Kentucky Governor's Scholars Program Foundation has announced Doug Draut as the next president of the Foundation. Draut replaces Hal Smith who retired. As president, Draut will serve as the chief executive officer, be responsible for private fundraising and monitor investment strategies for the Foundation.
Draut has extensive experience in fundraising having served with Centre College, Berry College and the Cedar Lake Foundation. Prior to that, Draut spent twenty years in marketing and communication leadership for several companies in the Louisville area.
"We are thrilled to have Doug on board. He brings a fresh perspective and approach to the foundation," said Christen Boone, president and CEO for the Fund for the Arts and GSP Foundation Board Chair. "Doug is a strategic thinker and has incredible relationship-building skills which will serve the GSP Foundation well."
"I am looking forward to working with Doug as we continue to make a difference in the lives of Kentucky's future leaders. The GSP experience strengthens our communities and equips our state with diverse and talented individuals," said GSP Executive Director and Academic Dean Aris Cedeño.