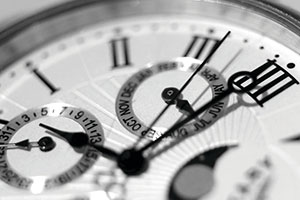 "Springing Forward" and "Falling Backward" could be one step closer to being a thing of the past under legislation pre-filed in July by Rep. Bart Rowland of Tompkinsville and Rep. Brandon Reed of Hodgenville. The measure, BR 181, would make Daylight Saving Time (DST) permanent throughout the commonwealth, but only if Congress first passes a federal law allowing states to observe Daylight Saving Time year-round.
Rowland and Reed say putting an end to the practice of changing clocks every March and November would give Kentuckians more light at the end of the day during winter months.
"Studies show that adding more light at the end of the day improves everything from traffic safety to crime and the use of electricity. I think it's time for Kentucky to join the conversation on whether or not we're willing to do away with the antiquated practice of changing clocks," Rowland said.
According to research from the Brookings Institute, there is a 19 percent drop in the probability of any robbery occurring in the weeks after DST begins, and a 27 percent decrease in the robbery rate during sunset hours. Supporters also point to medical research that shows an increased risk of heart attacks following time changes. Data collected over three years from hospitals in Michigan found that on the Monday immediately after Daylight Saving Time began, the number of heart attacks increased by an average of 25 percent.
If BR 181 is approved during the 2020 General Assembly, Kentucky will join more than a dozen other states in the movement to make DST permanent. While Tennessee recently enacted a bill to do so, Florida was the first state in the nation to vote to make Daylight Saving Time permanent in 2018, with their action being followed by passage of similar measures in states including Tennessee, Oregon and Washington. U.S. Senator Marco Rubio has introduced bipartisan legislation on the federal level making DST permanent throughout the nation, and President Trump has endorsed the idea.
BR 181 will be considered by the General Assembly during the 2020 legislative session.