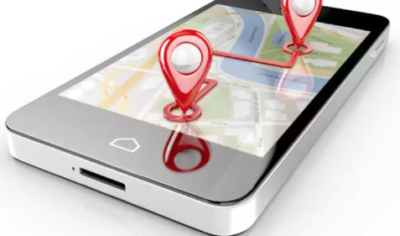 RICHMOND, Ky. — A global system that powers modern life was produced by decades of experimentation and hundreds of brilliant minds. One of those minds is an Eastern Kentucky University Colonel.
Tom Logsdon, a 1959 graduate of EKU, was recently named one of 28 official inventors of the GPS by the U.S. Air Force.
Logsdon's fingerprints are all over the project that became GPS. As an engineer for Rockwell International, he determined the number of satellites required and the best altitude, inclination and spacing for the GPS satellite constellation. What many of the world's brightest minds struggled to figure out, Logsdon calculated in three days without any digital aid.
"I am not opposed to computers," said Logsdon. "It's just faster, at times, to solve problems without them."
He spent much of the rest of his career defending its ability to survive enemy attacks before the military.
Logsdon and the other inventors were recently honored in a ceremony, during which they were presented with certificates. General John Thompson presented a speech, and the documentary "The Lonely Halls Meeting" premiered. The film detailed the invention of the GPS from its beginnings in 1973 to the present.
---
IT'S FREE | Sign up for The Lane Report email business newsletter. Receive breaking Kentucky business news and updates daily. Click here to sign up
---
The Springfield, Ky. native began his studies at EKU as an art major, initially dreaming of being a cartoonist. However, by the end of his freshman year, he felt the pull toward math and physics.
"I just kind of stumbled into it," said Logsdon. "It was a lucky choice."
Indeed, it was — the launch of Sputnik less than two years before had created massive demand for scientists and mathematicians to help America win the space race. Logsdon graduated with 11 job offers.
Logsdon took a position as an aeroballistics engineer with Douglas Aircraft, where he devised enhancements to the Saturn V moon rocket that saved $3.5 billion. He then spent nine years as a trajectory expert on Project Apollo before going to work for Rockwell International, where he spent most of his career and assisted with countless vital projects.
"It's been an amazing career," said Logsdon.
It continues to be an amazing career. At 81-years-old, Logsdon serves as an author, speaker, lecturer, short course instructor and expert witness. He currently lives in Seal Beach, Calif., and has written 34 books. He has also traveled to 31 different countries on all seven continents.
Logsdon has taken 75 courses above his master's degree, both for credit and for personal satisfaction. He still studies Einstein's Theory of Relativity and reads 25 books a year. Even for a giant of the scientific community, the learning never ends: "It's been a lifetime of study."