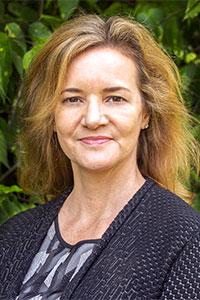 BIG MOVES
■ Lisa Beran has returned to the Kentucky Housing Corp. after retiring in March 2019 to serve as interim executive director and CEO of the Kentucky Housing Corp.
---
ARCHITECTURE/ENGINEERING
■ Thresa Estopinal, Kevin Russell, Ernie Dreher, John Sprouls and Jared Burt have been named managing partners for TEG Architects.
ARTS
■ Eric King has been named director of communications and engagement for Fund for the Arts in Louisville.
BANKING/FINANCE
■ Elizabeth Hobbs has joined Traditional Bank in Lexington as vice president, commercial loan officer.
■ Community Trust Bank has promoted Jamie Harrison to Williamsburg market president.
CONSTRUCTION
■ Michael Patterson has been named executive vice president for construction and business development at Lexington-based Denham-Blythe Co.
ECONOMIC DEVELOPMENT
■ Kimberly Rossetti has joined Northern Kentucky Tri-County Economic Development Corp. (Tri-ED) as vice president, economic development.
EDUCATION
■ John Burden has been promoted to provost of Spalding University. He succeeds Joanne Berryman, who is retiring as provost but will remain at the university as a consultant and manager of special academic programs and outreach projects.
■ Rebecca McQueen-Ruark has been appointed vice president of student affairs for Kentucky Wesleyan College.
■ Kevin Reynolds has been named vice president for institutional advancement at Thomas More University.
FOOD/SPIRITS/HOSPITALITY
■ Jim Norberg has been appointed chief restaurant operations officer for Louisville-based Papa John's International.
■ Michael Russell has ben appointed general manager of Origin Lexington, a new independent, full-service hotel in Lexington.
■ David Gibbs has been elected chief executive officer of Louisville-based Yum! Brands Inc. Mark King has joined the company as chief executive officer of Taco Bell. The company has promoted Artie Starrs to chief executive officer of Pizza Hut.
■ Leanne Cunningham has been named senior vice president, shareholder relations for Louisville-based Brown-Forman.
GOVERNMENT
■ Brett Nolan has joined the Kentucky Office of General Counsel as deputy general counsel. Matthew F. Kuhn has been named chief deputy general counsel. S. Chad Meredith has been named to the newly created position of solicitor general within the Office of General Counsel.
HEALTH CARE
■ David Weathersby has been named chief operating officer for Centerstone, a Louisville-based nonprofit health-care organization that provides mental health and substance abuse treatment.
■ Susan Diamond has been promoted to segment president, home business for Louisville-based Humana Inc.
■ Chelsey Keesy has been named executive director of the Kidney Health Alliance of Kentucky.
MANUFACTURING
■ Tracy Walker has joined Louisville-based trailer and truck manufacturer Kentucky Trailer as general counsel.
MEDIA
■ Brian Neal has joined WLEX-TV in Lexington as news director.
MEETINGS/CONVENTIONS
■ Amanda Cloyd has been named director of human resources for Kentucky Venues in Louisville. She succeeds Paul Herberg, who retired at the end of July. Ian Cox has been named to the newly created position of assistant director of communications.
NONPROFIT
■ Timothy Johnson has been named president and CEO of United Way of the Bluegrass.
■ Tony Higgins has been promoted to president and chief executive officer of Opportunity for Work and Learning, a Lexington organization that helps individuals with barriers.
■ Joshua Pierce has joined Lexington Habitat for Humanity as external relations director.
PHARMACEUTICAL
■ Lucia Celona has been named chief people officer for Crestwood-based Apellis Pharmaceuticals Inc.
TECHNOLOGY
■ Tim Burke has been named CEO of NetGain Technologies, a Lexington-based IT services provider.
TOURISM
■ Cleo Battle has been promoted to the newly created position of chief operating officer of Louisville Tourism.
OTHER
■ Ronan Power has been named chief scientific officer for Alltech, a Nicholasville-based company that specializes in animal and plant nutrition. He succeeds Karl Dawson, who retired at the end of June.
■ Lisa Zangari has been promoted to vice president of Leadership Louisville. Anthony Alongi has joined the organization as director of finance and administration.
DEPARTURES
■ Susan Barry is stepping down as president and CEO of the Community Foundation of Louisville, effective Sept. 3.
■ Jordan Harris, founder of the Pegasus Institute, has announced that he is stepping down as executive director of the state-based think tank effective Nov. 1, 2019.