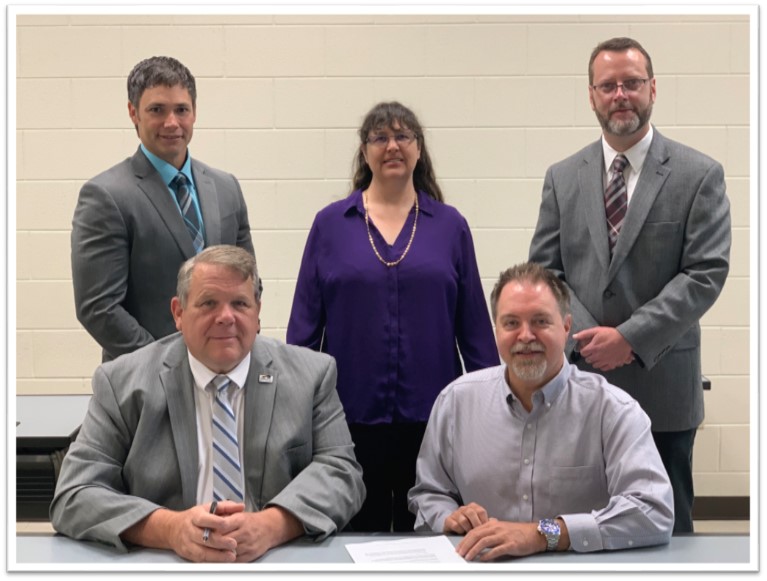 SOMERSET, Ky. — Somerset Community College's (SCC) Additive Manufacturing Center of Excellence has announced its USDA Rural Business Enterprise Development grant award for the Additive Manufacturing: Appalachian Kentucky Expansion (AMAKE) project. This is SCC's third grant with the USDA for additive manufacturing.
Additive Manufacturing, also known as 3D printing, is changing many aspects of manufacturing including medicine, consumer expectations, and even education. As international companies like HP, Ford, Airbus, GE, Johnson and Johnson, Dupont, and BASF transition to 3D printing equipment, products, and materials, we are only seeing the beginning of the coming additive manufacturing revolution.
SCC's partnership with Ashland Community and Technical College (ACTC) on the Additive Manufacturing: Appalachian Kentucky Expansion project will provide new and empowering opportunities for students, community businesses, and the economic wellbeing of Kentucky.
With USDA funding, SCC will share its expertise in additive manufacturing with ACTC faculty and establish an additive manufacturing production network with ACTC in both polymers and metals, thus beginning the expansion of the technology and skills across the state.
The students and industry leaders of both regions will have access to cutting edge technology and opportunities for business training and expansion. The AMAKE project will lead to manufacturing advances in a host of industries and employment opportunities for residents of northeastern and southeastern Kentucky and will lay the groundwork for a statewide transformation of advanced manufacturing.
SCC was the first college in the Kentucky Community and Technical College System to add metal additive manufacturing to its impressive advanced manufacturing capabilities. SCC is a leader in workforce development and in additive manufacturing/3D printing, also the first institution of higher education in Kentucky to offer a technician certificate in 3D printing.
For more information on SCC's Additive Manufacturing program visit www.Somerset.kctcs.edu/3dprinting.