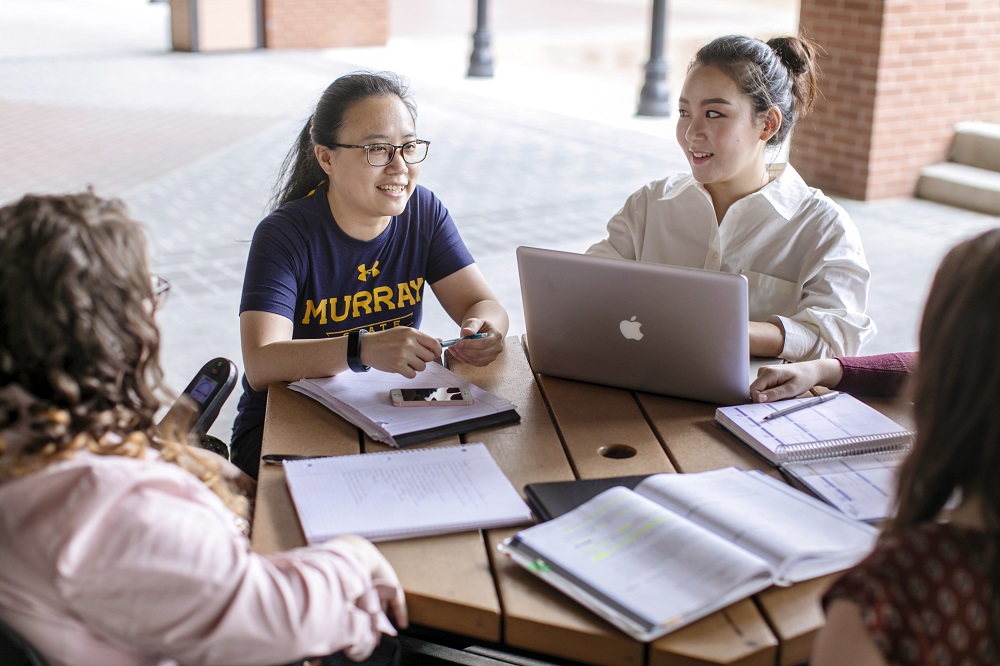 MURRAY, Ky. — Murray State University has again been recognized by U.S. News & World Report as one of the top schools in the country. The rankings list, now in its 35th year, includes Murray State as one of the best universities for 2020, marking the University's 29th consecutive year of top-tier rankings by the reputable college guide.
Murray State was ranked 24th in the "Best Regional Universities in the South" category and is the highest-ranked regional public university in Kentucky. Murray State also ranked 11th among peer institutions in the "Top Public Regional Universities in the South" category. The University scored highly and increased its ranking from last year in the following categories: best value school, best college for veterans and best undergraduate teaching.
Both the University's undergraduate engineering program and business programs ranked again on the U.S. News & World Report list for 2020.
The U.S. News & World Report methodology encompasses six main attributes: outcomes, such as graduation and retention rates; faculty resources, including class size and faculty data such as proportion of instructors who are full-time; academic reputation from expert academic leaders; financial resources for average spending per student on instruction, research and student services; student excellence measured by standardized tests; and alumni giving.
Within the past month, Murray State has received accolades in being recognized as a "Best Bang for the Buck" by Washington Monthly and one of "America's Best Colleges" by Forbes for the 12th consecutive year.
The University is projecting significant increases in the number of incoming freshmen, graduate and transfer students for the 2019-20 academic year.
"We are very pleased to receive this latest recognition by U.S. News & World Report, which indicates that our institution remains committed to student success through our incredible faculty and staff, a distinctive college life experience and successful career outcomes for our graduates," said Murray State President Dr. Bob Jackson. "Rankings such as these are the result of a shared vision and collaboration among many to serve our students in the best way possible."
Murray State, located in western Kentucky, offers 143 academic programs within six diverse colleges and schools for undergraduate and graduate students seeking to achieve their aspirations. Students come from 46 countries and 45 states.
Based on recent University reports, 69% of Murray State graduates are employed within three months, and 23% of graduates continued their education within three months of graduation.
With personalized class sizes and nearly 180 student organizations on campus, Murray State students find countless opportunities for a high-impact, high-quality and best-value education.
Individuals interested in learning more about Murray State, scheduling a campus visit or applying for admission can visit admissions.murraystate.edu.