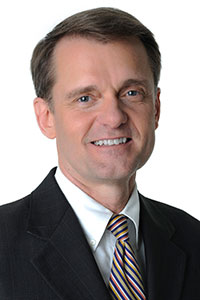 LOUISVILLE, Ky. — U.S. Navy Rear Adm. Gene Price returned to Frost Brown Todd's privacy and data security team after serving as commander of the Office of Naval Intelligence.
During his three tours, Price has also served as chief of intelligence operations for U.S. Naval Forces Central Command, deputy commander U.S. Fleet Cyber Command and U.S. 10th Fleet (FCC/C10F) and command of Naval Information Force Reserve.
He is based out of FBT's Louisville office where he will focus on both cybersecurity and maritime law.
"The world of data security is moving so fast," Price said. "Companies need well-rounded counsel with a depth of experience that can stay on top of any possible threat. I am proud to be back home in Louisville joining Victoria (Beckman) and Melissa's (Kern) team at Frost Brown Todd. I look forward to bringing an additional outside perspective to the cybersecurity needs of our clients."
"Every business, no matter the industry, needs a strong team dealing with potential data breaches and privacy issues," said FBT Chairman Robert Sartin. "We're building a strong privacy and data security practice with Victoria and Melissa. The addition of Gene's experience working on the frontlines of U.S. cybersecurity provides another layer of service focused on the specific needs of each client."
Price has served as a Navy reserve intelligence officer since 1986 and is the first reservist given the role overseeing National Maritime Intelligence-Integration Office.