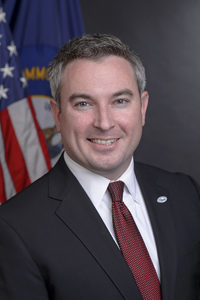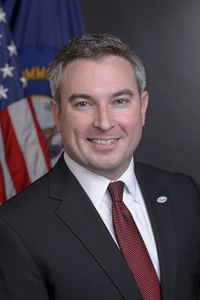 ALBUQUERQUE, N.M. — Kentucky Agriculture Commissioner Ryan Quarles was elected vice president of the National Association of State Departments of Agriculture (NASDA) today at its annual meeting.
"I am grateful to my counterparts in the other states for electing me to such a prestigious office," Commissioner Quarles said. "Policy makers at the federal and state levels will address trade, low commodity prices, the growth of the hemp industry, and many other issues that will affect farmers and agribusinesses for years to come. As Kentucky's commissioner of agriculture and vice president of NASDA, I will consistently fight for Kentucky's agricultural interests and for those of our nation."
Commissioner Quarles is the first Kentucky agriculture commissioner to hold office in NASDA since Billy Ray Smith, who served as president of the national organization in 2001-2002. Commissioner Quarles served as second vice president in 2018-2019 and secretary-treasurer in 2017-2018. He was elected 2019-2020 president of the Southern Association of State Departments of Agriculture (SASDA), a regional offshoot of NASDA, in June.
"Of chief importance to our agriculture industry in Kentucky and in the United States is the ratification of the United States-Mexico-Canada trade agreement [USMCA]," Commissioner Quarles said. "The deal makes good sense, and I urge Congress to move swiftly to adopt it. We also need to seek new markets, using the greatest selling point of American agriculture: that our farm families produce the safest, most abundant food supply in the world."
Commissioner Quarles was elected Kentucky's agriculture commissioner in November 2015 and assumed office the following January. Commissioner Quarles' family has lived and farmed in central Kentucky for more than 200 years.
NASDA is a nonpartisan, nonprofit association that represents the elected and appointed commissioners, secretaries, and directors of the departments of agriculture in all 50 states and four U.S. territories. To learn more about NASDA, visit nasda.org.