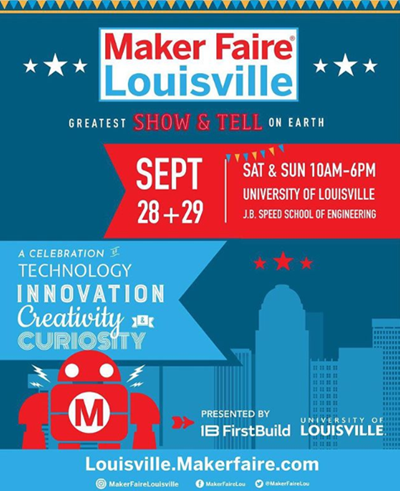 LOUISVILLE, Ky. — Considered the largest gathering for inventors, creators and makers, Maker Faire is coming to Louisville Sept. 28-29. Presented by FirstBuild, the microfactory backed by GE Appliances, and University of Louisville, the event will showcase a wide variety of attractions like:
Hands-on demonstrations from STEAM and other educational organizations
Handcrafted exhibits from nationally recognized makers
Interactive performances from local artists
The event is free to the public and welcomes individuals of all ages that have a passion for making and discovering new things. Hosted in other major cities across the globe, this is the city's first-full feature Maker Faire with more than 75 exhibitors expected to participate. The purpose of the event is to have attendees truly experience the makers and goods that make Louisville unique.
For more information visit Louisville.MakerFaire.com.