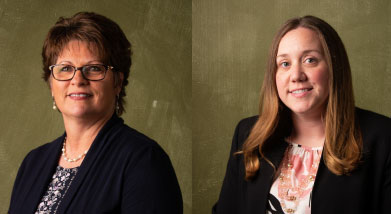 HENDERSON, Ky. — Karen Johnson has been named trust operations manager, vice president at Field & Main Bank.
In that role, she is responsible for overseeing the daily operations of the Trust & Investments Department. Johnson coordinates between departmental data processing provider and internal computer network systems. She is responsible for the preparation of all departmental tax reporting, training employees on job functions and changes, and customer service. She previously served as trust operations officer, AVP.
Johnson brings over 30 years of accounting experience; 16 years as accounting manager for Preston Companies, and the last 11 years as trust operations officer.  She has been with Field & Main since 2007 (the Ohio Valley Financial Group).
She earned an associates degree in business for Henderson Community College and received Securities Operations Professional Certification in 2011 from Cannon Financial Institute. Johnson is a member of the Institute of Certified Bankers. She lives in Henderson with her husband Jimmy.
Elizabeth Gibson has been promoted to trust operations officer, where she will continue to assist in the administration of the department's retirement plan relationships.  She will also be responsible for managing IRA client relationships and assisting with board reporting and presentations.
Gibson has 14 years of banking experience and has served the Field & Main team since 2005 (then Ohio Valley Financial Group).
Gibson earned a bachelor of arts in music from Western Kentucky University and also earned her IRA CISP from the American Bankers Association. She lives in Henderson with her husband Josh and their two children.