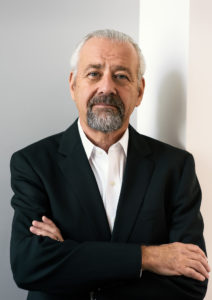 LEXINGTON, Ky. — Omni Architects President Michael Jacobs, FAIA, received the Oberwarth Gold Medal, AIA Kentucky's highest individual honor, during ceremonies on Sept. 20 in Cincinnati at the AIA Ohio Valley Regional Convention. The award recognizes and honors an individual member who has displayed a longstanding commitment to the betterment of the profession and the well being of architects in Kentucky, and who has dedicated extraordinary time and talent to this end.
Jacobs began working at Omni Architects in 1976, very soon after the firm's inception. Over the course of his career, he has been responsible for the design of twenty award-winning projects for higher education, worship, workplace, and other institutions throughout Kentucky. He has been instrumental in educating the next generation of architects through his role as an adjunct instructor at the University of Kentucky's School of Architecture, where he introduces innovative design practices among his students, and offers a positive impact within the profession.
In 2017, Jacobs was elevated to the American Institute of Architects' prestigious College of Fellows, an honor reserved for architects who have made significant contributions to the profession and society, and who exemplify architectural excellence.
Jacobs' achievements recognize his ability to raise expectations by introducing innovative architectural solutions that exceed the widely accepted design conditions typically found in the built environment.