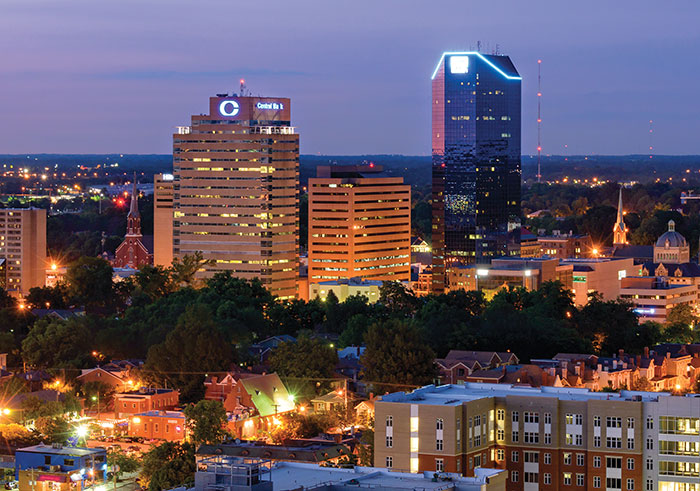 As the Horse Capital of the World, Lexington, Ky., is known around the world for its scenic beauty, hard-charging Thoroughbred horse racing, and many other equine activities and events. Much more than that, Central Kentucky also features a wide variety of educational and health care choices, job and career opportunities, arts and cultural amenities, and a very diverse economy.

The Lexington region's strong economy is due in large part to its diversification of employment opportunities, which is dispersed among government, education and health care, retail trade, manufacturing, professional and business services, and construction. Another stabilizing force for the economy is the plethora of colleges and universities, as well as hospitals within the Bluegrass region.
Central Kentucky has remained a very affordable place to do business compared to other cities across the country, because of its low utility costs, educated workforce, location and logistics advantage, and its below average cost of living. Lexington was recently recognized among cities with the lowest startup costs (No. 6, SmartAsset); most affordable to live to and work in (No. 2, BusinessStudent.com), and cities with high salaries combined with low costs of living (No. 3, GOBankingRates).
Companies that are exhausted by high business and living costs in larger cities are finding more bang for their buck in midsized cities like Lexington, where the purchasing power of every dollar a company raises in venture capital is 1.54 times that of places like San Francisco. It's one of the reasons that Lexington's region was recognized as the No. 8 Metro for New and Expanding Facilities (population 200,000 to 1 million) by Site Selection magazine.
Lexington boasts a thriving entrepreneurial ecosystem. In 2018, local entrepreneurs set a record for capital funds raised with over $107 million, creating 287 direct jobs and an annual direct payroll of nearly $20 million. The city was named among the Top 10 Best Cities for Entrepreneurs by The Penny Hoarder and was No. 18 among The Best Startup Cities (Midwest Startups).
---
IT'S FREE | Sign up for The Lane Report email business newsletter. Receive breaking Kentucky business news and updates daily. Click here to sign up
---
Lexington's central location and excellent transportation system have been major factors in its growth and development. Not only is Lexington 600 miles from 50% of the U.S. population, it sits at the crossroads of two major interstates, I-75 and I-64, giving companies here a logistics and workforce advantage. In fact, the largest UPS ground hub in the state is located right here, with the ability to process over 55,000 packages and documents every hour and deliver to 60% of the U.S. population in two days via ground delivery.
All of this adds up to quality living in Central Kentucky, but don't take our word for it. Our community was named among WalletHub's Best Run Cities in America (No. 5), Southern Living's list of The South's Best Cities (No. 10), and TripAdvisor's Destinations on the Rise (No. 10).
Find out how Commerce Lexington helps businesses grow at CommerceLexington.com or LocateInLexington.com.