By Jacqueline Pitts, The Bottom Line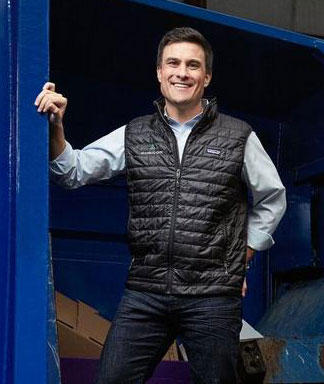 The Kentucky Entrepreneur Hall of Fame (KEHOF), presented by Chase, honored four of the commonwealth's most accomplished entrepreneurs at a ceremony Wednesday.
KEHOF celebrates the stories of Kentucky's most successful entrepreneurs, with a mission to raise awareness around the impact entrepreneurship has made in the commonwealth and to encourage others to pursue similar ambitious endeavors.
The Class of 2019 joins over 40 entrepreneurs who have been inducted since 2010.
"Entrepreneurs are key drivers of our state's economy and we're thrilled to shine a light on some of Kentucky's most successful business leaders," said Paul Costel, region manager for JPMorgan Chase in Kentucky. "This year's honorees have had a tremendous impact on our community and we look forward to the mark they'll leave on Kentucky for years to come."
2019 Hall of Fame Inductees:
Michael Davis, co-founder and CEO, Appriss Inc.
Nate Morris, CEO, Rubicon Global
Debbie Scoppechio, founder, Scoppechio (Posthumous Award)
Dudley Webb, co-founder, The Webb Companies
The induction celebration also honored two Emerging Entrepreneurs for the Class of 2019:
Demetrius Gray, Founder, WeatherCheck
Jonathan Webb, CEO, AppHarvest
In addition, Investor of the Year was awarded to Mike Schlotman, executive vice president and chief financial officer of The Kroger Company, and Mentor of the Year was awarded to Greg Langdon, an advisor and board member for several tech startups.
Kentucky Entrepreneur Hall of Fame is a partnership between the Kentucky Chamber of Commerce,  Awesome Inc and Sustainable Business Ventures.
For more information about the initiative or to learn more about past honorees, please visit www.entrepreneurhof.com.
---