By Lorie Hailey
From eCommerce to warehousing and transporting goods, Northern Kentucky has become a logistics powerhouse, thanks to its geographical advantage, an educated and innovative workforce, and collaboration among its economic development leaders.

Northern Kentucky is optimally positioned for ease of market access. The region is within 600 miles of 65% of the U.S. population – that's a one-day drive or 90-minute flight. It's also within 600 miles of five commercial airports, 19 interstate highways and parkways, two major air freight shipping hubs (UPS and DHL), 2,800 miles of mainline rail and 1,100 miles of commercial waterways with seven public riverports.
One of the region's greatest logistics assets is the Cincinnati/Northern Kentucky International Airport (CVG) in Hebron. The airport is a catalyst for much of the region's economic development, says Boone County Judge/Executive Gary Moore, attracting numerous companies to invest in Northern Kentucky. And in recent years, parts of CVG's thousands of acres of land has been leased to major firms who want to take advantage of the region's logistics expertise.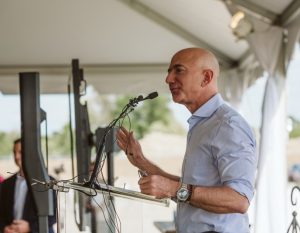 In 2017, online retail giant Amazon announced a plan to build a $1.5 billion shipping hub to serve its fleet of Prime Air planes at CVG, creating 2,700 new jobs. Now under construction, the hub is a "once-in-a-generation project" for the region, representing the largest capital investment in the past 30 years, according to Campbell County Judge/Executive Steve Pendery.
Amazon is leasing more than 1,100 acres of CVG's land to build more than 3 million s.f. of buildings for its hub, which ultimately will support a fleet of more than 100 Prime Air cargo planes. During construction, the company is using existing facilities to operate 18 aircraft based at CVG for a total of 36 daily flights.
"Our new Amazon Air hub, opening in 2021, is part of our continued investment in Prime to ensure we have the capacity required for continued outstanding service for our customers," said Sarah Rhoads, director of Amazon Air. "We're proud to call Kentucky home for our air hub."
When Amazon announced its plans, CVG was already one of the fastest-growing cargo airports in the United States – and the eighth-largest in North America. (Now, the airport is the seventh largest.) But the Amazon investment helped solidify CVG – and the Commonwealth of Kentucky – as one of the top logistics centers in the world.
Amazon joins several other logistics companies doing business at or near CVG. Germany-headquartered DHL has its North American hub there, its second largest in the world and one of three global "super hubs" from which DHL Express serves 220 countries. Online furniture and home goods retailer Wayfair operates a 900,000-s.f. fulfillment center on a 52-acre site near CVG. Bosch Automotive has a warehouse and distribution center there, too. Other non-aeronautical companies operating at CVG include GE Aviation and logistics provider DB Schenker.
Companies like Wayfair "can set up a facility here and within a day they can access several million people from Toronto all the way down to Atlanta," said Lee Crume, Tri-ED president and CEO. "You just have this tremendous logistical reach by being physically present in Northern Kentucky. When you look at these companies like DHL and Amazon, especially Amazon, what you realize is that we have this really unique asset in CVG."
---
IT'S FREE | Sign up for The Lane Report email business newsletter. Receive breaking Kentucky business news and updates daily. Click here to sign up
---
In 2016, CVG launched new land development initiatives that attracted major employers, increased the airport's revenue and have benefitted the community. Since then, CVG has partnered with companies to develop more than 300 acres of property, said Candace McGraw, chief executive officer of CVG.
"The geographic position of CVG is a highly desirable and strategic location for land developers," McGraw said in 2016 when two long-term leases were approved. "These projects create win/win/win opportunities for the airport, the community and developers. The airport receives new revenue streams, which lowers the cost of operations for airlines and tenants, the community sees job growth and economic development, and developers have access to over 75% of the U.S. population within 600 miles of the airport."
CVG has been serving commercial passengers since 1947, with almost 9 million passengers in 2018. It has 175 peak-day flights to 53 nonstop airport destinations, including direct international service to Paris, Toronto, Cancun, Cozumel, Montego Bay and others. It also has the lowest airfares in the region.
The airport set local passenger records in 16 of the last 17 months (through September 2019 reported), establishing a new all-time record for local passengers in June 2019 (426,246). For five years in a row, CVG has experienced local passenger growth every month.
"We have had tremendous growth in our passenger and cargo operations over the last five years, with CVG becoming one of the fastest growing airports in the United States for the last three years," McGraw said. "Local passenger growth has increased 56% between 2015 to 2018 while air fares have decreased 32% during the same period."
CVG is keeping with the demand by continuing to invest in infrastructure improvements, such as its new rental car facility and customer service building, set to open in late 2021. The airport's Master Plan sets forth a robust facility and capital plan that looks toward improvements through 2050, including terminal enhancements, airfield infrastructure investments and additional development opportunities, McGraw said.
"Projects under consideration include updating ticketing processing and passenger facilitation, adding an additional concessions hub and moving international passenger screening to the Main Terminal area," she said.
'The Silicon Valley of Logistics'
Northern Kentucky is home to more than 100 logistics companies. Thirty-nine percent of those are third-party logistics companies; 24% are distribution; 23% are fulfillment; and 14% are eCommerce. Site Selection magazine named Northern Kentucky as the fifth-most competitive location in North America for transportation and logistics.
In addition to Amazon, DHL and Wayfair, some of the major employers include: Groupon Fulfillment Center; UPS Supply Chain Solutions; FedEx Ground Package System; Schwan's Global Supply Chain; Total Quality Logistics; Levi Strauss & Co.; and Verst Logistics.
Family-owned Verst Logistics in Walton, Ky., has become a logistics powerhouse. The third-party logistics company, founded in 1966 by William G. Verst, offers fully integrated transportation, warehousing, product fulfillment, contract packaging and eCommerce services for a wide range of consumer goods manufacturers in the food and beverage, alcohol and spirits, health and beauty, and automotive industries.
Each of William Verst's seven children has worked in some capacity at the company, and in 1992, his son Paul took the helm as president and CEO. Since that time, Verst Logistics has grown from a $18 million company with 100 employees in two states to a $230 million company with 1,900 employees in five states, said Paul Verst, who now serves as chairman and CEO.
In addition to order fulfillment and warehousing, Verst operates its own transportation fleet, offers transportation management services and has a real estate division. The company operates from 23 different buildings.
Verst is a "one-stop shop" for logistics and supply chain services, and all of its divisions have experienced tremendous growth in recent years, Paul Verst said.
"Since 2016, our sales have grown about 60%," he said.
In 2018, Verst opened a 396,000-s.f. eCommerce order fulfillment center in Hebron near CVG, creating about 140 new jobs. The facility uses fulfillment distribution network planning technology and specialized robotics called Lotus Robots that assist employees. Within six months, the building was 75% full.
The location of the fulfillment center, in what Verst calls the "foremost logistics corridor in the Midwest," allows the company to distribute products for its clients to 80% of the U.S. population within 24 to 48 hours.
That logistical advantage is one of the reasons Verst and other logistics companies choose Northern Kentucky as their home and are finding much success there.
Major logistics companies like DHL, Wayfair, UPS and Amazon Prime have invested in Northern Kentucky because of its strategic location along Interstate 75 and quick access to CVG, which has more direct flights than any of its nearby competitors. The region is within a two-day drive of 90% of the U.S. population.
The location makes it desirable, said Kerry Byrne, president of Total Quality Logistics (TQL), but it is not the only reason NKY has become a logistics and transportation hub.
"This region also provides us with access to top talent," he said. "With many large corporations in the Tri-State (area), along with multiple colleges and universities, a large part of our success has been driven by top recruits from this area."
TQL has offices in Erlanger, Lexington and Louisville, and is headquartered in Cincinnati. It has 150 employees in Northern Kentucky and more than 1,800 in the Greater Cincinnati region, Byrne said. The second-largest freight brokerage firm in North America, TQL coordinated more than 1.6 million shipments last year for customers in the U.S., Canada and Mexico.
TQL is undergoing a major expansion at its headquarters in Cincinnati. It will house its new IT innovation center and accommodate 600 new employees.
New jobs, expanded facilities
Logistics companies continue to invest in Northern Kentucky. In late 2019, Coca-Cola Bottling Co. Consolidated opened a $30 million, 300,000-s.f. sales and distribution facility in Erlanger, creating more than 430 full-time jobs. In March 2019, Control4, a global provider of smart home solutions, announced plans to open a fulfillment center near CVG.
In 2018, just nine months after opening a 674,000-s.f. distribution center in Florence, Kroger announced an additional investment of $18 million to expand, purchase new equipment, upgrade technology and add 250 full-time jobs to support its eCommerce and digital services. Schwan's Co. has added new jobs in recent years, and BM2 Freight Services in 2018 opened a new location in metro Chicago near O'Hare Airport, the first office located outside its Cold Spring headquarters.
Cold Chain Integrity, a third-party logistics company that provides cold storage and transportation services for the food, flavoring and pharmaceutical industries, invested $20 million to build a new 115,000-s.f. ultra-low-temperature public refrigerated facility at its existing warehousing and distribution campus in Erlanger, creating 50 new jobs. The high-rise, high-density warehouse serves existing large-scale customers and offers public storage for local small-business owners and nonprofit organizations.
In early 2019, Florence-based Legion Logistics acquired Qontinuity Enterprises, a third-party logistics brokerage based in Dandridge, Tenn. Legion specializes in servicing federal and state government transportation contracts as well as the automotive and building products industries.
There are nearly 80,000 logistics workers in the Greater Cincinnati area. The largest logistics employers are Amazon, Cengage Learning, Castellini Group of Companies, DHL, FedEx Ground Package System, Groupon Fulfillment Center, Levi Strauss & Co., L'Oreal, Radial, Schwan's Global Supply Chain, Total Quality Logistics, UPS Supply Chain Solutions, Verst Logistics and Wayfair.
To help meet the industry demand for more skilled workers in the area's burgeoning logistics sector, Northern Kentucky University in Highland Heights partnered with Rockwell Automation and CBT Co. to open a mechatronics lab in 2019. It provides a real industrial automation environment for students to assemble, program and operate integrated manufacturing systems, preparing them for jobs in automation, control, instrumentation design and robotics areas.
"Companies like Amazon, FedEx and DHL are investing here to build hubs and distribution centers, and they will continue to expand. Engineers are needed to design and build the control systems for these centers, and technologists to run them," said Michael Schutte, Rockwell Automation account manager.
Roads, waterways and rails
Northern Kentucky is located on the north-south I-75 corridor connecting Michigan to Florida. Two Class 1 railroads, CSX and Norfolk Southern, cross the region; and the Ports of Cincinnati and Northern Kentucky is the busiest inland river port in the United States, according to the U.S. Army Corps of Engineers Navigation Data Center.
The Ports of Cincinnati and Northern Kentucky includes 226.5 miles of commercially navigable waterways of the Ohio River and Licking River in Kentucky. The ports support more than 129 active docks and terminals, moving an estimated 48 million tons of cargo annually.
More than 82,000 people are employed in transportation and material moving occupations in the Cincinnati metropolitan statistical area (MSA), of which Northern Kentucky is a part. Their average wage is $48,600, according to information provided by Tri-ED.
Local leaders are working to make improvements to the region's roadways, hoping to ease traffic flow challenges. Topping the list is relieving the load on the aging Brent Spence Bridge, which carries north-south traffic for Interstates 71 and 75 across the Ohio River. When it was built in 1963, the bridge carried 80,000 vehicles a day. Now, more than 170,000 vehicles cross it daily. It is known for traffic jams and crashes.
Northern Kentucky leaders already have worked with state and federal officials to establish an east-west corridor to bypass some of the traffic on the overworked bridge to other available bridges. Northern Kentucky's roads received a major shot in the arm in June 2018 in the form of a $67.5 million INFRA grant awarded to the Kentucky Transportation Cabinet (KYTC) for I-71/I-75 interchange improvements in Boone County. The total future estimated cost of the project is $150.9 million, according to a KYTC press release. In addition to the INFRA grant, a combination of traditional state and federal funds, as well as local Boone County Fiscal Court funds and private funds, will pay for the remainder of the project.
The region is served by three intermodal terminals and three train classification yards, including Norfolk-Southern, CSX and RailAmerica, which process over 100 trains per day.
CSX operates about 60 trains per day through the area. Norfolk-Southern has direct service to 22 states and Ontario, with an average of 35 to 40 trains per day through the Northern Kentucky region. RailAmerica operates two short-line railroads in the region: Indiana and Ohio Railroad and Central Railroad of Indiana.
Public transportation for nearly 50 years
Transit Authority of Northern Kentucky (TANK) has been providing transit services in the region since 1972. It serves 35 cities in Boone, Campbell and Kenton counties, with 11,000 daily riders. It had 3.2 million bus riders in 2018 and revenues of $23.2 million.
To stay relevant and effective, TANK has had to continually adjust to the transportation needs of the community, said Andrew C. Aiello, general manager.
In 2019, TANK launched a system redesign study to help ensure that its system remains efficient and effective. Officials are examining how people want to use a combination of transit and "shared ride" services to help workers who need transportation to and from their jobs. More than 1,400 people responded in fall 2019 to TANK's request for feedback about the future of the bus system.
"As population and employment patterns change, TANK needs to adjust the bus system so that the community's investment is maximized," Aiello said.
When the redesign is completed, TANK will be a more sustainable transit system with better access to the region's largest employment centers, he said.
TANK modernized service in fall 2019 by adding a regional mobile ticketing platform. Using the internationally known app "Transit," TANK customers can now buy bus fare through their mobile devices. The app allows passengers to purchase regional transit passes for seamless travel with TANK in Northern Kentucky and the other transit systems in the Northern Kentucky/Greater Cincinnati metropolitan area.
"Possibly the best part of the new mobile ticketing app is the functionality to also plan your transit trip and track the bus in real time," Aiello said.
TANK plays an important role in helping Northern Kentucky host signature events. TANK provided enhanced public transportation services during BLINK, a light-based art festival held in October 2019 that welcomed more than 1 million people to downtown Covington and Cincinnati. Using its Southbank Shuttle, TANK provided approximately 20,000 transit trips to and from BLINK.
---
Atlas Air expanding to help meet Amazon demand
Amazon contractor Atlas Air is expanding, adding 600 jobs over the next 10 years. The company is leasing a new facility near CVG. Atlas, which employs 318 people at its facilities in Northern Kentucky, provides outsourced aircraft and aviation operations for customers around the globe.
---
CVG by the numbers
• CVG has a $4.4 billion impact on the local economy. It hopes to grow that number to $5.5 billion by 2021, according to CVG's strategic plan.
• More than 31,000 direct and indirect jobs are generated by CVG operations.
• CVG moved more than 1.2 million tons of cargo in 2018.
• Its operating budget for 2019 was $120 million.
• The airport has 66 options for food/beverage, retail and services in its terminal.
---
Cincinnati/Northern Kentucky International Airport
3087 Terminal Dr.
Hebron, KY 41048
CVG is embracing what's next as an essential part of the region's overall growth and success, serving more nonstop destinations than any airport in the Tri-State. CVG is one of the fastest-growing airports in the U.S. in both passenger and cargo traffic, and is one of three global super hubs for DHL and future home to Amazon Air Hub.
---
Verst Logistics
300 Shorland Drive
Walton, KY 41094
(800) 978-9307
Verst is an Inbound Logistics Magazine Top 100 asset-based 3PL providing transportation, warehousing, eCommerce fulfillment and packaging solutions for clients throughout the U.S. For over 50 years we have provided resources that help extend the expertise and capability of our customers.
---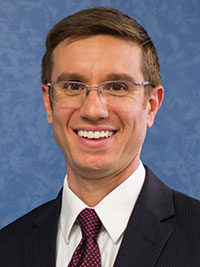 Transit Authority of Northern Kentucky
3375 Madison Pike
Fort Wright, KY 41017
(859) 331-8265
Transit Authority of Northern Kentucky is the public transportation provider for Boone, Kenton, and Campbell Counties. TANK routes connect people to jobs, helping the companies in our region meet their workforce needs. TANK strives to meet the transportation needs of the entire community, providing nearly 3.5 million work, school and other lifeline trips per year. It's TANK's mission to provide safe, reliable, customer-oriented transportation for the people of our community, and TANK will continue to be committed to providing transportation services that address the current and future needs of the community.
---
Logistics companies
Amazon and Amazon Prime Air
Hebron
Aries Global Logistics
Crestview Hills
B & B Transportation Inc.
Burlington
Bluegrass Diesel Specialists, Inc.
Burlington
BM2 Freight Services
Walton
Carlisle & Bray
Covington
CEVA Logistics
Hebron
Complete Forklift Repair
Corinth
DACHSER Transport of America, Inc.
Burlington
DHL Express (USA) Inc.
Erlanger
DHL Global Forwarding
Hebron
FedEx Ground
Independence
Fisher Scientific
Florence
FITS Enterprises FITS Trailer Leasing, LLC
Walton
Inland Marine Service
Hebron
Kuehne + Nagel, Inc.
Erlanger
LeanCor LLC
Florence
Legion Logistics LLC
Florence
McLane Foodservice Distribution
Hebron
Merchants Cold Storage LLC
Walton
NNR Global Logistics USA, Inc.
Erlanger
Panalpina Inc.
Erlanger
PEI – Dynamic Supply Chain Solutions, LLC
Florence
Pilot Freight Services
Erlanger
R.L. Swearer Co., Inc.
Erlanger
Safe Ship Northern Kentucky
Fort Thomas
Sandvik Americas Distribution Center
Hebron
SEKO Logistics Cincinnati
Florence
Southern Air
Florence
Stett Transportation, Inc.
Fort Mitchell
Team Worldwide CVG
Erlanger
Total Quality Logistics
Erlanger
Two Men and a Truck Northern Kentucky
Erlanger
UPS Freight
Cincinnati
UPS Supply Chain Solutions
Hebron
Verst Logistics
Walton
Vista Packaging & Logistics
Hebron
VR Transportation, Inc.
Hebron
This is not a comprehensive list.
Information provided by Northern Kentucky Chamber of Commerce.
Transportation companies
AAA Florence Taxi Service
Florence
At Your Service Taxi
Newport
Cincinnati/Northern Kentucky International Airport (CVG)
Hebron
Red Bike
Cincinnati & Northern Kentucky TANK (Transit Authority of Northern Kentucky)
Fort Wright